RRS analyzed commodity pricing from several published reports to compare U.S. and European pricing data for recycled fiber and glass.
Although making a precise comparison is challenging due to differences in traded grades and local composition, the findings nonetheless highlight divergences in pricing between the two jurisdictions.
The differences can likely be attributed to the large source-separated collection footprint in Europe, which delivers quality glass and fiber to the market.
This is supported by the fact that materials recovery facilities (MRFs) in Europe see similar pricing to U.S. MRFs on glass collected in single-stream systems, due to the need for secondary cleaning and sorting.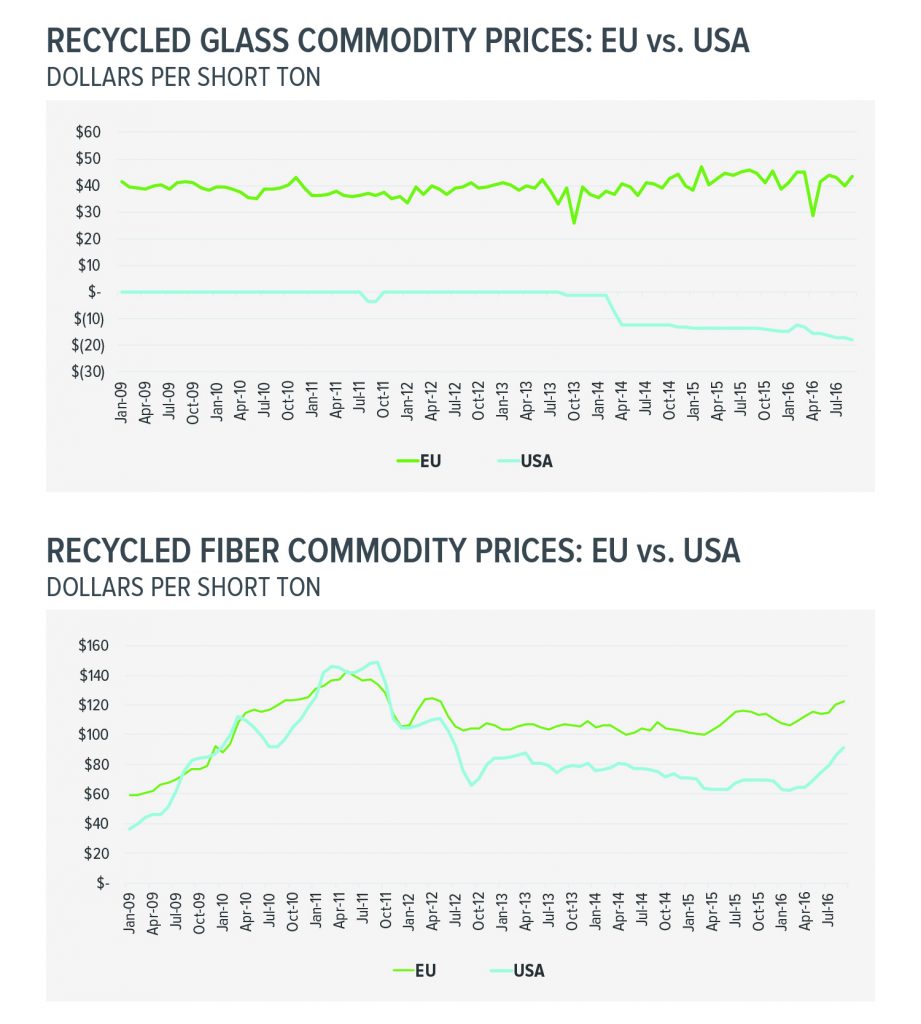 Data Corner is compiled monthly by recycling consultancy RRS.
This article originally appeared in the August 2017 issue of Resource Recycling. Subscribe today for access to all print content.