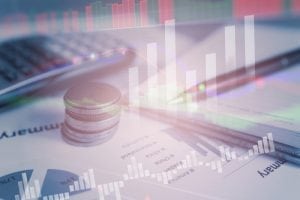 Casella Waste Systems and Advanced Disposal each saw recycling revenues fall over 40 percent in the second quarter, financial filings show.
Casella and Advanced are the fifth- and fourth-largest publicly traded residential hauling and recycling companies in North America, respectively. The top three, Waste Management, Republic Services and Waste Connections, experienced similar pocketbook impacts. Resource Recycling reported on those companies' financials results last week.
Advanced and Casella released their numbers on Thursday, Aug. 2. The following is a look at how they fared:
Casella Waste Systems
Rutland, Vt.-based Casella Waste Systems brought in $9.6 million from its recycling business during the second quarter, down 41 percent year over year. For the first half of the year, Casella's recycling business brought in $19.8 million, down 40 percent over 2017's numbers. (Casella also adopted a new revenue recognition standard starting in 2018, moving recycling rebates from "cost of operations" to a reduction in recycling revenue. For the second quarter, Casella paid $1.6 million in rebates.)
Casella's recycling revenues come from processing fees, tipping fees and commodity sales. According to Casella's quarterly filing, most of the revenue loss was because of poor recyclables prices, although some was also attributed to lower recyclables volumes. Casella's average commodity revenue per ton was down 55 percent for the quarter, compared with the prior year.
Ned Coletta, company chief financial officer, told analysts during an Aug. 3 call that mixed paper prices were down 90 percent year over year and OCC values were down 55 percent year over year.
The company has a fee intended to recover costs associated with recycling, called the "Sustainability/Recycling Adjustment" (SRA) fee. The fee, which is paid by both residential and business customers, floats on a monthly basis based on commodity prices. According to a press release, Casella reported the "SRA fee is now fully recovering higher recycling costs in our hauling operations."
That being said, the company is still absorbing commodity pricing risk on several legacy third-party recycling processing contracts, according to the release. Also, costs have increased by $1.5 million as MRF lines have slowed to improve quality, additional contamination has been separated from the recyclables stream and disposed of, and as commodity shipments have gone to farther markets, instead of China.
"Looking forward to 2019, we expect recycling to provide a positive tailwind even if commodity prices stay at historically low levels as several third-party recycling processing contracts will reset over the next 12 months," John Casella, company CEO, stated in the release.
"Our focus has been on talking to our municipal customers and trying to renegotiate and we have had some limited success," said Ed Johnson, company chief operating officer, on the call. "The good news is that the bulk of these contracts will expire in the coming year. So we continue to be optimistic that our recycling operations will start to rebound."
Recycling now makes up 6 percent of Casella's revenue. Total company revenues for the second quarter were $165.6 million, up 8 percent year over year.
Advanced Disposal
Ponte Vedra, Fla.-headquartered Advanced Disposal made $4.4 million from the sale of recycled commodities during the second quarter, down 53 percent year over year, according to a press release. For the first half of the year, Advanced brought in $9.8 million from the sale of recyclables, down 44 percent year over year. (As was the case with Casella, Advanced Disposal's 2018 revenue numbers are affected by a new revenue recognition policy of deducting recycling rebates and other costs from revenue, as opposed to listing them as an expense.)
In an Aug. 2 conference call with investment analysts, company CEO Richard Burke said drops in fiber values hurt company revenue. OCC prices came in at $61 per ton during the second quarter, down from $126 per ton a year earlier.
Advanced believes the recycling model in the U.S. needs to change to one where the company gets paid for collection and processing first and then shares commodity price risk with customers.
"Recycling is an important commitment both to our customers and to the environment but it is also not free," he said, according to a transcript provided by Seeking Alpha. "It will take time to make this change and we are committed to partnering with our customers, improving education around the difference between diversion and recycling and making continued progress."
Recycling revenue now makes up 1 percent of Advanced Disposal's revenue pie. Total company revenue during the second quarter was $398.1 million. Discounting the effect of the new revenue-recognition standard, that was up 6.2 percent year over year.
Photo credit: ToRz/Shutterstock
More stories about markets