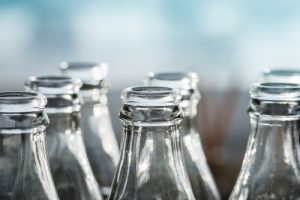 An article about a glass processing plant joined updates on post-China markets to round out the most-read list last month.
The list below shows our top stories published in May in terms of unique page views.
1 | China chaos lifts U.S. fiber giants – for now
China's import shifts have meant plummeting OCC prices, a fact that's been a boon to the bottom line of U.S. mill owners. But paper executives aren't expecting the scenario to necessarily become the new norm.
2 | Company moves forward on $90 million beneficiation plant
A glass recycling company backed by a billionaire is betting big it can significantly lift U.S. glass recycling through the use of technology and rail transportation.
3 | CCIC inspections resume and other National Sword updates
The Chinese government provides an option for pre-shipment inspections, and California lawmakers may add language about National Sword into state law. These are among the recent developments as China continues to revise its import regulations and the U.S. recycling industry reacts.
4 | China ban collides with Calif. diversion requirements
The leader of California's recycling agency recently weighed in on China's import restrictions, addressing concerns he's heard from local government and industry representatives.
5 | Market disruption prompts switch to dual-stream
Debate over source separation has carried on since the single-stream concept emerged, but it has received particular attention over the past year, because of China's import restrictions and the ensuing market fallout.
Photo credit: Room-76/Shutterstock