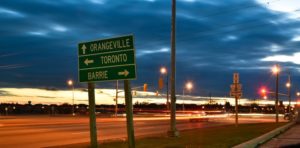 Ontario lawmakers last week passed a bill mandating producers to pay the full costs of recycling printed paper and packaging. However, many specifics of the recovery system, which will target a wide range of plastic products, have yet to be determined.
The Ontario Legislative Assembly on June 1 approved the Waste-Free Ontario Act, or Bill 151, after months of consideration and deliberation.
The bill ushers in full extended producer responsibility (EPR) for printed paper and packaging in Canada's largest province, which has a population of around 13 million. It replaces the Waste Diversion Act of 2002, under which producers have paid half the costs of recycling printed paper and packaging – municipalities cover the other half.
In EPR systems, brand owners are charged with funding and managing end-of-life concerns for the products they put on the market. British Columbia has relied on an EPR model in the municipal recycling space for the past two years. No U.S. state has passed EPR legislation for packaging materials, although Rhode Island has considered it.
Passage of the Ontario bill makes Ontario the largest jurisdiction in North America to implement full producer-paid EPR and could could affect how other jurisdictions address producer responsibility.
"Certainly for other jurisdictions, hopefully it proves it can be done," said Jo-Anne St. Godard, executive director of the Recycling Council of Ontario.
Transition to take time
The bill was generally supported by representatives of the recycling industry, government and product producers. But key questions in terms of on-the-ground implementation remain unanswered.
Determining specifics will mean a long transition period, perhaps longer than four years.
"It really outlines and delineates the responsibilities, but the details on how it's going to work – I think all of that's yet to be determined," said Dave Gordon, senior advisor for waste diversion at the Association of Municipalities of Ontario (AMO).
After consultation with stakeholders, Ontario's Ministry of the Environment and Climate Change will draft regulations for implementing the law, fleshing out details. Determining the specifics of how to shift full responsibility for the curbside collection program will mean a long transition period, perhaps longer than four years, according to the ministry.
One element to be determined is how existing municipal contracts for collection and management of recyclables will be handled as stakeholders transition to the new system.
"What happens to those contracts that are living on borrowed time: the ones that are expiring in 2016 or have already been extended once or twice?" the Continuous Improvement Fund (CIF) noted in a post on its website soon after the legislation was approved (CIF is a producer-funded program established to help municipalities improve recycling). "Municipalities in this position have waited as long as they can and CIF has seen an uptick in the numbers of municipalities requesting support for last minute RFP and tender development."
CIF is recommending municipalities include "change of law" clauses in new contracts, allowing them to be altered later.
Another unknown is the role producers will play in operating the recycling system. Brand owners may pay municipalities and/or the private sector to get the recycling done on their behalf. Cities and producers will have to negotiate to reach deals, and either party could walk, St. Godard said. The risks to producers in that case is they fail to meet their recycling targets, subjecting them to financial penalties and damage to their brand in the public's mind, she said. The risk to cities is they're forced to pay for recycling service themselves and face public scrutiny.
In some cases, producers could even take over management of individual community programs.
Gordon said some cities might be looking to exit the recycling collection business anyway. Others will likely want to maintain a role in the system because they have invested a lot of money in infrastructure and rolling stock.
"We don't want to see things go backwards," Gordon said. "We think we need to build upon the foundation that's there."
St. Godard acknowledged the potential for some recycling processors to lose contracts under the new system.
Moving the needle
Ontario currently collects printed paper and packaging at the curb through its Blue Box program. Through the system, the province's 5.2 million households recycled a total of 900,000 metric tons in 2013, achieving a 65.8 percent recycling rate for printed paper and packaging. The target was 60 percent.
Producers contributed nearly Canadian $100 million toward the Blue Box program that year, according to Stewardship Ontario, the industry group that collects fees from producers and helps pay program costs.
"Stewardship Ontario is pleased with the passage of the Waste-Free Ontario Act and applauds the foresight of the legislators in creating a framework that clearly recognizes and appropriately assigns roles and responsibilities for Ontario's residential recycling systems," Stewardship Ontario noted in a statement. "We agree with the premise of the act that requires control of valuable resources, such as packaging materials, to remain with the producers who put these materials into the marketplace, and we support the transfer of operational responsibility for packaging and paper to producers."
The province's overall landfill diversion rate has sat at around 25 percent for the past decade, according to Recycling Council of Ontario. Advocates hope the transition will move the needle.
"We have celebrated and relied on the historical success of the Blue Box program for 30 years even though our overall recycling rate hasn't seen a significant uptick over the past decade," St. Godard wrote in an email announcing the bill's passage. "The Waste-Free Ontario Act offers new goals and can elevate Ontario back to the forefront of waste reduction in North America."