AMP Robotics has received a grant to help it kick-start recovery of polyolefin films at a secondary sortation facility in Georgia.
The Recycling Partnership (TRP) provided a grant to help pay for the installation of an AI-powered system to sort bags and wraps from mixed-materials bales produced by materials recovery facilities (MRFs). The money came from the group's Film and Flexibles Recycling Coalition. 
"They're helping to fund the equipment installation in our secondary sort MRF using our AMP Robotics-developed technology to identify and sort film in outbound commodities to what really is a film bale," said Rob Writz, director of industry development at Louisville, Colo.-based AMP Robotics. 
Writz added that the bales will undergo recycling testing through mechanical and chemical processes, to help identify end markets for the low-grade material. In that way, "the coalition is attempting to advance both the sorting and the markets for film recovery out of MRFs," he told Plastics Recycling Update.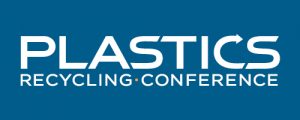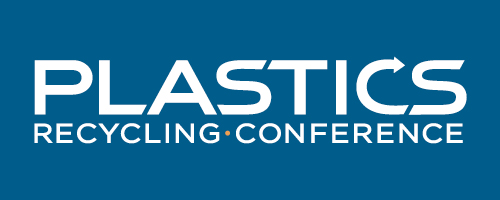 Learn more in person
Chris Wirth, vice president of AMP Robotics, will discuss the company's operating strategy during the Secondary Sortation 2.0 session at the 2023 Plastics Recycling Conference next week. On Tuesday, March 7, Wirth will join speakers from Republic Services, Granite Peak Plastics, Titus MRF Services and the Institute of Scrap Recycling Industries for a high-level discussion on the secondary sort trend. Check out the full session lineup and register today.
MRFs use different types of sorting equipment – as well as human pickers – to separate recyclables into distinct streams. Materials that lack end markets or can't be effectively sorted end up in the residuals, which are generally landfilled or burned in an incinerator. Particularly in facilities taking single-stream recyclables, residue is a substantial fraction of what's handled by the facilities, making up 15% or more. The secondary sortation concept is to install a smaller number of facilities designed to take mixed-material or mixed-plastic bales, including residue bales, from MRFs to further sort and extract value. AMP, an AI-powered robotic sorting company, has installed its own secondary sorting facilities in Colorado, Georgia and Ohio.
Rolling out the Vortex system
The Film and Flexibles Recycling Coalition grant will help pay for AMP to install one of its Vortex systems at the company's Atlanta-area secondary sort facility, which takes in residual bales. AMP is also a member of the coalition and a funding partner for TRP.
Unveiled last fall, Vortex, like AMP's delta-style robots, relies on the company's visioning system and advanced software to visually identify materials coming down a conveyor belt. But instead of using a delta robot arm with a suction cup attached to reach down and pick the item off the belt, Vortex uses a series of suction tubes that slide down several inches to suck up the film. 
"It's an actuation and sorting method that's specifically designed to extract film from the MRF environment," Writz said. 
Currently, film causes trouble for AMP's secondary sort facilities, just like it does MRFs, Writz noted. Film has a tendency to wrap around and gum up sorting equipment, forcing shutdowns. It also finds its way past quality control (QC) stations into bales of paper. AMP's facilities have been removing and disposing of film and flexible packaging from residual bales – those materials can make up to 15% of the weight of a MRF residual bale, he said.  
Writz said that AMP plans to install the Vortex near the beginning of the sorting line to remove film at the beginning of the process. AMP's software is sophisticated enough to direct Vortex to avoid picking a piece of film if an adjacent piece of paper or other non-target item is at risk of also getting sucked up, he said. 
The Vortex will aim for monomaterials such as polyethylene bags and wraps, he said, and it won't target flexible packaging, such as pouches and chip bags, that's made up of multiple materials. 
The facility will also provide fully automated QC on the separated film stream, he said. 
Finding markets for low-grade material
The Film & Flexibles Recycling Coalition grants are similar to those provided by TRP's PET Recycling Coalition and PP Recycling Coalition grants in that they fund equipment upgrades. 
Trina Matta, director of film and flexibles recycling advancement at TRP, said the grants will reimburse recipients for at least 50% of the costs of their projects. She couldn't disclose the value of the grant provided to AMP. 
Matta said the Film & Flexibles Recycling Coalition plans to fund projects at five to six facilities nationwide in 2023. 
Writz noted that the funding helps defray the cost of the first installation, which will provide a blueprint informing AMP decisions on future installations at its other secondary sort facilities. Carling Spelhaug, senior public relations and marketing communication manager for AMP Robotics, noted that this will be the second installation of a Vortex system – she said the company can't disclose the location of the first, however. 
Writz said the Vortex is scheduled to be installed at the Georgia facility by the third quarter of this year. 
The film bales produced by the facility will have a higher percentage of colored film than higher-grade bales full of stretch wrap and other commercial/industrial PE films. As part of testing, the scrap will be recycled via mechanical and chemical recycling process. 
That being said, AMP believes pyrolysis, a market that's still emerging, will likely be the primary recipient of the material because of the less stringent specifications involved and its ability to process a mix of PE and PP, he said. He wasn't sure how many tons of film per year the Georgia facility will produce. 
A larger goal for the Film & Flexibles Recycling Coalition is to move toward allowing community recycling programs to accept films, Writz said. In its announcement, TRP noted on its website that "this type of infrastructure investment is a critical piece to laying the groundwork to scale residential recycling for these valuable materials." The group estimates that about 2% of U.S. households can currently recycle film at home. 
"With the success of our project, they can point other MRFs to how this has been done with this technology," he said. 
More stories about technology