North America's second-largest hauler and recycling processor is constructing a facility in Las Vegas that will produce recycled PET flake and provide a deeper sort of recovered olefins.
The Republic Services Polymer Center, announced this morning, is being driven by a variety of emerging market forces, according to Pete Keller, Republic's vice president of recycling and sustainability. 
Among other factors are recycled-content legislation in various states as well as voluntary post-consumer resin (PCR) commitments by brands. These trends are spurring a rising need for recycled resin in packaging, Keller said in an interview. 
"We've seen inflection in the market in the last 18 months," Keller said. "Some is market related and some is pandemic related. … Central to our thesis is that post-consumer will trade at a premium to prime." 
Over 100 million pounds capacity
Republic's 75,000-square-foot plastics facility is expected to come on-line in 2023 and will have an initial capacity of over 100 million pounds per year, according to a release from the company. It will be on land Republic already owns about seven miles from of a large materials recovery facility (MRF) the company opened in North Las Vegas in 2015.
The company did not disclose the cost to build the facility.
Keller said the site will have two separate lines: one dedicated to recovered PET and the other to olefins (polyethylene and polypropylene). When the site opens, around 65% of throughput will be PET, Keller noted, and 35% will be olefins. But the company's long-term goal is to get that mix to 50-50.
At the facility, Republic will be handling mainly material from its own MRFs in the western part of the U.S., but the site "will have some capacity for third-party volume," Keller said. "That's something we will look at." He also said Republic will look to build other plastics-focused facilities in other regions moving forward.
Applications for permits for the Las Vegas site were submitted last week, Keller noted, and engineering work has already been completed. The facility will be built in an existing structure that will be expanded and retrofitted. 
The company has purchased a turnkey system from Krones that includes components from multiple technology providers.
Both the PET and olefin lines will start with bale-breaking equipment, wire-tie removal and recovery machinery, and then a rough grind to ensure all material is liberated. 
On the PET side, feedstock will then move through optical sorters to kick non-PET plastic to the olefin side. The PET will move into a wet grind and float-sink tank to separate PET from label and cap materials. From there, the PET will head to a caustic wash, drying and sortation by color. The purified flake will then move to silos and be ready to send to market.
Keller said Republic is expecting many of its downstream buyers for PET will be West Coast packaging manufacturers (primarily in Southern California), some of which have the capability to go straight from flake to product. Others will pelletize before end-use applications.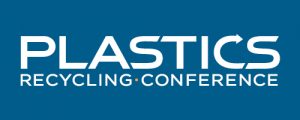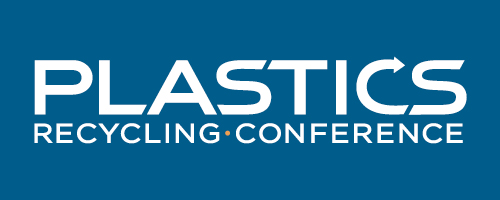 On the olefin processing line, after the initial rough grind, an array of optical sorters will sort material into 10 different bunkers. Republic's aim is to create extremely clean, commodity-specific bales. The company plans to sort olefins by color and will use medium-infrared optical equipment to aggregate black plastics by resin type.
The line could sort even deeper at some point in the future, with Keller noting he could envision a buyer wanting loads of entirely food-grade plastic for use in new food-grade packaging.
"Right now, no one is producing a recovered food-grade PP bale, for instance," Keller said. "That type of capability could be built into the system. That's something we'll explore once we're up and running."
Across the two lines, the company will use 19 optical sorters.
Municipal implications
With a downstream facility dedicated to plastics, Republic will have the capability to shift its strategy somewhat on plastics sortation at MRFs.
Currently, the company must meet certain bale specification for downstream buyers, but because much of this material will start going to the Polymer Center, plastic purity won't be so critical in bales leaving Republic MRFs.
"We're focused on recovering more resin locally – we'll be less focused on quality and more focused on quantity." Keller said. "That can mean increased capture rates in our municipalities." 
This could involve accepting more types of plastics in local programs as well as more recycling opportunities in multi-family and away-from-home environments.
"We still need to create something the market will accept," said Keller. "We're not saying that goes away, but the importance of [bale quality] locally lessens because we can apply more sorting at Polymer Center."
"Central to our thesis is that post-consumer will trade at a premium to prime."
–Pete Keller, vice president of recycling and sustainability at Republic Services
He noted that a typical PET bale coming out of a MRF has about 60% yield, with contaminants, cap and label substrate, and more accounting for the other 40%. With the rising need for recovered plastic in the marketplace, Republic saw opportunity.
"When we're talking about PET, it's our belief the outputs will want to find their way back to bottle markets on the West Coast," said Keller. "When they leave our facility, it will be 99% PET, as opposed to 60%. We're moving to market what our customers want to buy."
Keller said the company first began exploring the notion of vertical integration in the plastics realm as China's National Sword policy took hold in 2018. That import restriction started to greatly reduce the amount of recovered plastic that could be sold into China, but it also had wider recycling market reverberations that increased the role plastics were playing in Republic's recycling division.
"When cardboard and mixed-paper markets crashed, all of a sudden plastics made up 45% of our commodity revenue," Keller explained. "I said to the organization that we need to get more intentional with what we are doing with plastics."
More stories about markets