The U.S. Plastics Pact says PS and PVC packaging and other materials should be phased out in coming years. A curbside recycling operator called the potential elimination of PVC and PS packaging "two really big steps in the right direction," though several groups criticized the Pact's work.
The U.S. Plastics Pact's list of "problematic and unnecessary materials," published today, was highly anticipated, with the organization's expansive list of signatories, including major public and private organizations, lending the document significant authority. It's among the first industry-backed efforts to specifically note which types of plastics should be avoided in packaging.
The list is the following:
Cutlery.
Intentionally added per- and polyfluoroalkyl substances (PFAS).
Pigments that cannot be detected by optical sorters, such as carbon black.
Opaque or pigmented PET bottles (any color other than transparent blue or green).
Oxo-degradable additives, including oxo-biodegradable additives.
PETG (glycol-modified PET) in rigid packaging.
Problematic label constructions. This includes adhesives, inks, materials (e.g., PETG, PVC, PLA, paper). The Pact urges stakeholders to avoid formats/materials/features that render a package detrimental or non-recyclable per the APR Design Guide. Labels should meet APR Preferred guidance for coverage and compatibility and be tested in any areas where this is unclear.
Polystyrene, including expanded polystyrene.
PVC, including PVDC (polyvinylidene chloride).
Stirrers.
Straws.
The Plastics Pact stated that cutlery, stirrers and straws are deemed "problematic and unnecessary" when they are in formats that are not reusable, recyclable or compostable. The "problematic" designation also only applies to cutlery, stirrers and straws when they're handed out to customers alongside food and drink, not when they're purchased as standalone products in stores.
Martin Bourque, executive director of Berkeley, Calif.-based curbside recycling collector Ecology Center, said in an interview the list can help to "knock out the lowest-hanging fruit that we know are problematic across the recycling systems." Ecology Center is a U.S. Plastics Pact "activator," the term used for group members.
Taking PVC and PS out are "two really big steps in the right direction," Bourque said, noting that those plastics types contaminate the PET stream in municipal collection programs. He supports a halt to using all PS in packaging, citing relatively low collection volumes, a lack of end markets, and a tendency for foam PS to break and blow around, making handling difficult.
"If it can't actually be recycled at most recycling programs across the country, we'd like to see manufacturers moving away from those materials," he said. 
Big names
Founded by The Recycling Partnership and the World Wildlife Fund, the U.S. Plastic Pact is made up of just over 100 activators.
It includes such notable names as Amcor, one of the world's latest plastic packaging producers, as well as brand owners and retailers, including Aldi, Church & Dwight, Coca-Cola, Colgate-Palmolive, Danone North America, General Mills, Keurig Dr Pepper, Kimberly-Clark, Mondelez International, Nestle, Target Unilever, Walmart and numerous others.
The group, launched in August 2020 as part of the Ellen MacArthur Foundation's global Plastic Pact network, also counts government agencies, recycling companies, recycling industry associations, nonprofit organizations and others in its membership. A separate plastics pact has been launched in Canada. 
In June 2021, the U.S. Plastics Pact published its "Roadmap to 2025," a document spelling out steps the group will take to achieve its 2025 goals. On the roadmap was developing a list of "problematic and unnecessary" materials to eliminate by the end of 2025 because they're not reusable, recyclable or compostable at scale. It's that list that was made public Jan. 25.
"The elimination of these problematic and unnecessary materials will enable advancements in circular package design, increase opportunities for recovery and enhance the quality of recycled content available for manufacturers," Emily Tipaldo, U.S. Plastic Pact's executive director, stated in a press release. 
The list is not a product ban, but U.S. Plastics Pact members produce about one-third of the relevant plastic packaging in the U.S., according to the release. The group added that "participation in the U.S. Pact is voluntary and does not necessarily signify an individual Activator's endorsement of the list."
Nonetheless, the document will likely serve to help guide decision-making in various jurisdictions across the country. In recent years, the issue of plastics management has become a larger talking point at all levels of government.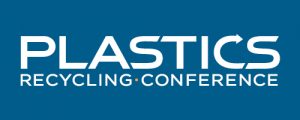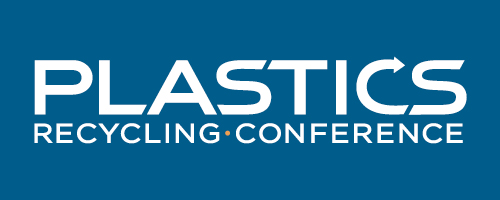 Learn more in person
Leaders from the U.S. Plastics Pact will be discussing the problematic-materials list and more during a workshop organized by the group on the first day of the 2022 Plastics Recycling Conference at the Gaylord National Harbor in March. The Plastics Pact event takes place Monday, March 7 at 9:00 a.m. Register for the Plastics Recycling Conference today!
It's also clear that the initial publication of the list is just one step in the move to more clearly delineate which plastics packaging applications are deemed acceptable to recycling stakeholders.
Bourque of Ecology Center said he'd like to see the U.S. Plastics Pact add to the list multi-layer film packaging, which presents sorting difficulties and has very limited end markets.
"This is going to be a major concern, and it's not yet being addressed in the Pact," he said. 
In regards to multi-layer films, the U.S. Plastics Pact noted in a statement to Resource Recycling that "we are investigating whether multimaterial flexibles among other materials can be addressed through design. The U.S. Pact is using APR's Design Guide and we recommend Activators redesign multi-material flexibles into a monomaterial format to make them compatible for circularity."
The Ecology Center is part of the Alliance of Mission-Based Recyclers (AMBR), a coalition of four nonprofit recycling companies that formed last year.
AMBR's national coordinator, Lynn Hoffman, who is co-president of Twin Cities-based Eureka Recycling (another U.S. Plastic Pact activators), released a statement in support of the list. 
"As recyclers, we applaud this significant and much-needed step forward to prioritize investments in plastics that can be effectively and safely recycled at scale, and to eliminate or redesign everything else," Hoffman said. "With limited resources and the urgency needed to address climate change and plastic pollution, we need to focus on what can work, and these plastics simply don't make that list."
She also emphasized the importance of the five criteria that were used to determine what lands on the list. The first (and most critical) criterion was whether a material met the definition of reusable, recyclable or compostable. But materials on the list also met other criteria, which were whether a material contains hazardous chemicals or creates hazardous conditions during manufacturing, recycling or composting processes; whether it can be avoided or replaced by a reuse model; whether it hinders the recyclability or compostability of other items; and whether it has a high likelihood of ending up as litter.  
"This criteria is arguably the biggest part of the story," Hoffman noted, "because it establishes that this is an evolving process that needs to stay current with the evolving packaging stream and a long-term commitment to align packaging design with the reuse, recycling and composting systems."
The Association of Plastic Recyclers (APR), which represents operators of plastics recycling facilities and was a founding member of the U.S. Plastics Pact, noted that the list is the result of over 18 months of discussion, research and debate among more than 100 companies and organizations, and the final result is similar to criteria other organizations have developed around the world. (APR owns Resource Recycling, Inc., publisher of Plastics Recycling Update.)
"The reality is that there are no real surprises on the list," said Steve Alexander, president and CEO of APR. "The industry knows what the problems are as we deal with them every day. The Pact list has the potential to clean up the stream of material, reduce contamination, and increase yields of recycled material. More importantly, the list will result in enhanced investment in technological solutions, which hopefully will lead to some of these materials transitioning off the list."
APR is particularly pleased the list endorsed the APR Design Guide for Plastics Recyclability as the design platform to encourage companies to meet their commitments.
"That is a critical component of this process," Alexander said. "Circularity simply is not achievable without design as the first step. If companies follow the APR Design Guide criteria, and are designing their products to be recyclable. If not, they are simply contaminating the recycling stream."
Plastics industry group cries foul
The American Chemistry Council (ACC) and the Plastics Industry Association, groups that both represent chemical and plastics producers and not part of the Pact, both assailed the list and the U.S. Plastics Pact.
"Unfortunately, the U.S. Plastics Pact lacked a transparent third-party, data-driven and scientific approach, and its process seems to be rooted in ideology and a predetermined, misguided outcome," Joshua Baca, ACC's vice president of plastics, said in a statement. "In fact, the list of plastic materials they suggest be eliminated by 2025 will only hinder the acceleration of a circular economy, slow progress toward a lower carbon future, and reduce our ability to use greater amounts of recycled material in plastic packaging."
Baca referenced the plastics industries' circularity goals, which were set in 2018, for 100% of plastic packaging to be reused, recycled or recovered by 2040. Last year, ACC called for a federal policy to require all plastic products to contain at least 30% recycled content by 2030.
In his statement, Baca also pointed to private-sector investments to scale up chemical recycling, which is referred to as "advanced recycling" by ACC. The names refer to a broad family of different technologies that use pressure, heat and solvents to break down plastics into chemical products, which can be used to make new plastic, fuels, oils, waxes and other products. In 2021, when the U.S. Plastics Pact released its Roadmap to 2025, ACC criticized the document's lack of mention of chemical recycling.
In a statement, Tony Radoszewski, president and CEO of the Plastics Industry Association (PLASTICS), said the U.S. Plastics Pact does not reflect the opinions of the broader plastics industry.
"While they're free to make decisions on what materials and products they do or don't want to sell, or that they find 'problematic,' PLASTICS finds it problematic that the Pact hopes to tell others how to run their businesses by restricting their choices," Radoszewski said. "It's a lot easier to make lists than it is to live with the unintended consequences of eliminating certain types of products."
Radoszewski also noted the broad functionality of plastic packaging. "Plastic is often the most economical choice for both the producer and the consumer, as well as the most green option," he said. "Banning products can result in using alternatives that have [a] much greater impact on the environment."
In its own statement, the U.S. Plastics Pact defended the list and its credibility, noting that it was the result of extensive discussions by representatives of a wide range of businesses, nonprofit organizations and government entities.
"These leaders analyzed publicly available data, legislation, and regulations over the past 16 months and, working together, identified materials that create end-of-life challenges that hold back efforts to achieve circularity for plastics packaging in the United States market," according to the U.S. Plastics Pact statement. 
Mixed reactions from environmental groups
The Ocean Conservancy, one of the 12 NGO members of the group, said it hoped policymakers would reference the list and turn the voluntary commitments into legal bans. The group released a fact sheet on the list.
"Recycling will only work if we stop pumping contaminants and unrecyclable materials into the system and, among other measures, we need recycling to work if we want to keep plastics out of our ocean," Anja Malawi Brandon, U.S. plastics policy analyst at Ocean Conservancy and a member of the Pact's advisory council, said in a statement. "Study after study is very clear on this: We have to reduce plastic production, and increase our recycling rates, to have a meaningful impact on plastic pollution."
She noted that the Ocean Conservancy's annual International Coastal Cleanup efforts show that the majority of litter found on beaches and in waterways is effectively unrecyclable. 
"Phasing out these eleven materials will go a long way in cleaning up the recycling stream and our coastlines," she said.
Judith Enck, president of advocacy group Beyond Plastics and a former EPA Regional Administrator, called the list a "thoughtful and credible effort to identify problematic materials that should not be included in the recycling stream." But, she said voluntary commitments by packaging companies have had little success, adding the Pact recommendations need to form the basis of actual product bans.
"We look forward to the companies that were part of this initiative, including Coca-Cola, Nestle, Walmart, Colgate-Palmolive, and others supporting passage of new laws which will make these recommendations real," according to Enck's statement. "With the exception of PET beverage bottles that carry a deposit, most plastics recycling has been an abysmal failure. When it comes to plastics, there is no such thing as a circular economy unless you want the circle to include toxins and a massive amount of greenhouse gasses."
Others commented on specific inclusions. For example, the National Stewardship Action Council (NSAC), a member of the U.S. Plastics Pact, pushed the group to include on the list PVC and PFAS, which are chemical used in a variety of products that persist for long periods in bodies and the environment and present health concerns.
"The National Stewardship Action Council advocates for a circular economy which means we don't keep pollution in motion," Sanborn wrote in a statement to Plastics Recycling Update. "We work to stop it at the source and get it designed out of our consumer products. We are delighted that PFAS and PVC are included on the USPP's to-be-eliminated list of Problematic & Unnecessary Materials List and we are proud to be members of the U.S. Plastics Pact."
This story was updated on Jan. 25, 2022 with reactions from the Association of Plastic Recyclers, the Plastics Industry Association and Beyond Plastics.
More stories about industry groups