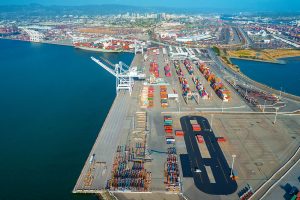 U.S. recovered plastic exports grew slightly in April, hitting their largest monthly volume so far in 2019.
The U.S. Census Bureau this month released figures charting exports of scrap plastic in April. Plastics Recycling Update previously analyzed figures for the first quarter of the year.
U.S. exporters shipped 141 million pounds of scrap plastic out of the country in April. U.S. traders exported 122 million pounds of recovered plastics in January, and each month that number has grown.
Still, the April exports were nearly half their volume from a year ago, when the U.S. shipped out 263 million pounds of scrap plastic.
By country, the top importers of U.S. scrap plastic in April 2019 were Canada (29 million pounds), India (25 million), Hong Kong (15 million), South Korea (10 million), Malaysia (9 million), Indonesia (8 million), Mexico (7 million), Taiwan (7 million), Turkey (6 million) and Senegal (4 million).
The top importing countries list has changed dramatically over the past year as the result of import policy changes. Besides China's disappearance from the list, Vietnam and Thailand, the largest Southeast Asian importing countries in early 2018, also no longer appear. Malaysia, which grew to be the top importer of U.S. scrap plastic in 2018, is now well below other large importers such as India and Canada.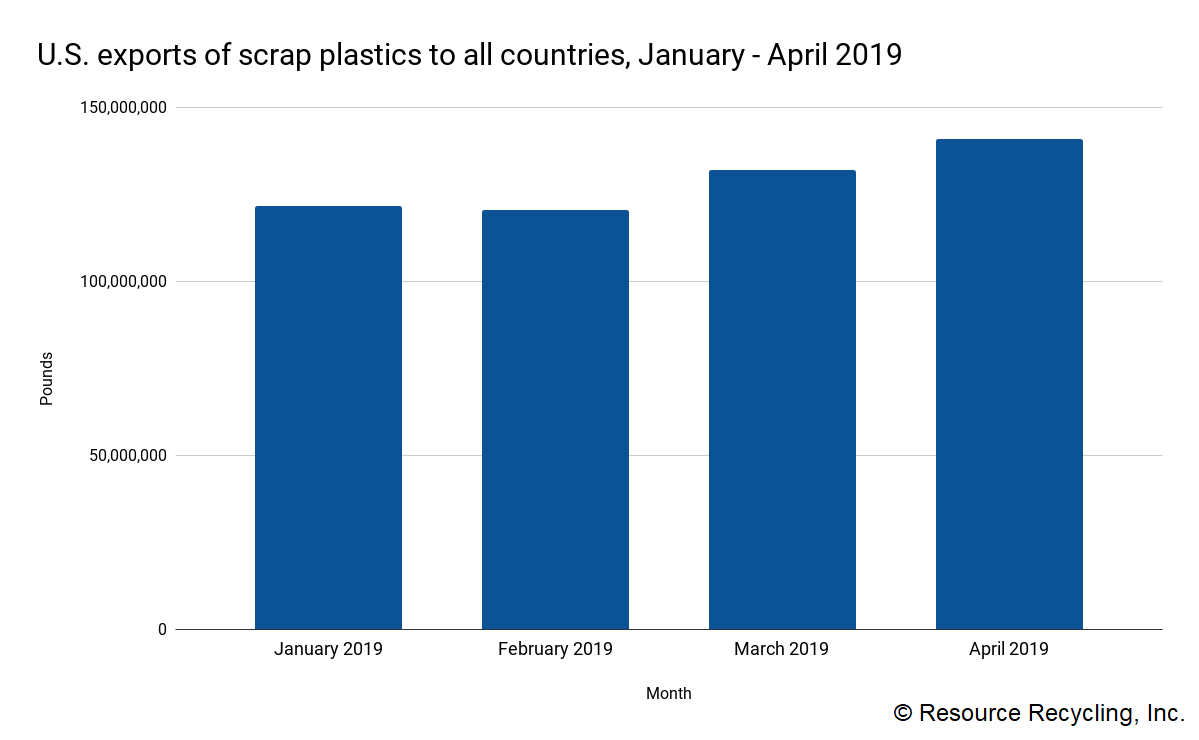 Photo credit: TierneyMJ/Shutterstock

More stories about exports