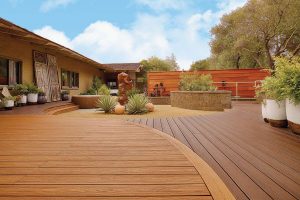 A consumer of recovered PE film will spend about $200 million in the next couple of years to boost its production capacities.
Trex, which recycles film and recovered wood powder into composite lumber products, will expand production capacity at its Winchester, Va. and Fernley, Nev. factories. When completed, the projects will increase the company's production capacity by 70%.
Trex currently uses over 500 million pounds of recovered plastic and wood in its products each year.
According to a press release, in Virginia, Trex will build a new decking production facility and bring it on-line in the first quarter of 2021. In Nevada, the company will install additional production lines in phases, with some coming on-line in the third quarter of this year and others coming on-line in the first half of 2020.
In the announcement, Trex said the capacity boost is part of the company's continued strategy to cut into the wood decking market. Trex President and CEO Jim Cline noted particular success selling the company's newly launched Enhance brand decking.
"Demand trends indicate the conversion from wood has accelerated at a faster pace than expected with our recent introduction of the Enhance decking products," Cline stated. "This has required that we accelerate our planned capacity expansion by one year."
Trex reported sales totaling nearly $180 million last year, up 8 percent over 2017.
Photo via Trex product gallery.
More stories about film