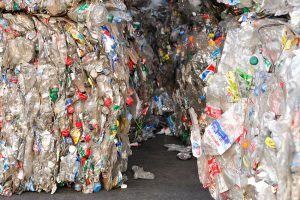 Far Eastern New Century this week bought Phoenix Technologies, marking the latest instance of a large plastics manufacturer deepening its stake in U.S. recycling.
A major producer of both recycled and virgin PET, Taiwan-based Far Eastern New Century (FENC) announced the acquisition on June 3. Phoenix has a Bowling Green, Ohio plant capable of producing up to 80 million pounds of recycled PET each year for food and drink packaging and other markets.
"Due to the strong demand for green products in the U.S. market, this acquisition is targeting to meet the sustainable development goals from FENC's downstream global beverage brand and consumer product clients," according to the press release.
The acquisition was first reported by Plastics News.
Phoenix Technologies estimates that it processes about one in 20 PET bottles collected for recycling in North America. Before its acquisition, it was a member of the PTI family of companies. PTI is a research and consulting company that helps brand owners commercialize PET packaging.
With its roots in the textile industry, FENC is a supplier of petrochemicals, polyester and textiles. It calls itself the third largest PET resin supplier and second largest recycled plastic supplier in the world. Headquartered in Taipei, FENC also has recycling facilities in Taiwan and Japan.
Earlier this year, virgin plastics producer DAK Americas acquired Richmond, Ind. PET reclaimer Perpetual Recycling Solutions, and Indorama Ventures acquired Custom Polymers PET, which has a recycling plant in Athens, Ala. (see related story for details on the Indorama purchase).
FENC has also invested in U.S. virgin PET production recently. It acquired a plant in West Virginia and an R&D center in Ohio in early 2018.
And it recently obtained approval to invest in a major PET plant under construction in Corpus Christi, Texas.
Photo credit: Lipik Stock Media/Shutterstock
A version of this story appeared in Resource Recycling on June 4.
More stories about PET