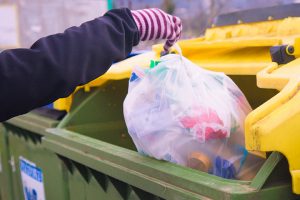 An industry report released today highlights economic opportunity in pyrolysis and other emerging plastics processing technologies.
The American Chemistry Council on Wednesday published "Economic Impact of Advanced Plastics Recycling and Recovery Facilities in the U.S." The report points to $9.9 billion in economic output that could be derived from "a burgeoning class of technologies that convert used plastics into a range of products and raw materials," including chemical feedstocks, fuels and more.
Such processes are often referred to as chemical recycling, and in recent months a number of investments have been announced to help push the sector forward.
"These technologies further demonstrate the untapped value of used plastics and have the potential to dramatically accelerate our transition to a circular economy," said Steve Russell, vice president of plastics at ACC, in a release.
Wider adoption of the technologies, which include plastics-to-fuel and other processing methods, would add 40,000 direct and indirect U.S. jobs, the report states, contributing $2.2 billion in annual payroll to the economy.
In the release, Priyanka Bakaya, founder and CEO of plastics-to-fuel company Renewlogy, said wider implementation of plastics recovery technologies could divert 6.5 million tons of end-of-life plastics per year.
Photo credit: Uroš Medved/Shutterstock

More stories about technology