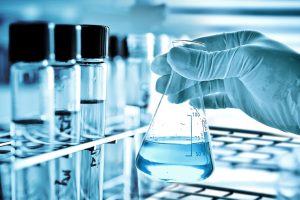 Plastics producer Eastman is developing a polyester depolymerization technology, and the company aims to incorporate it into a commercial-scale facility in the next few years.
Eastman Chemical Co. detailed its technology in a March 5 press release, describing the chemical recycling process as methanolysis.
According to Eastman, the process targets non-readily recyclable plastic that would otherwise end up in a landfill. Methanolysis reduces polyester to its monomers, also referred to as its "polymer building blocks," the company explained.
"These building blocks can then be reintroduced to the production of new polyester-based polymers," the company stated.
Methanolysis refers to processing polyester with methanol at fairly high temperatures, according to "Feedstock Recycling of Plastics Wastes," a 1999 book that includes an article on chemical depolymerization. The process incorporates catalysts including magnesium acetate, cobalt acetate and lead dioxide. The end products, dimethyl terephthalate and ethylene glycol, are often separated and purified using distillation or crystallization, the authors write, and then can replace virgin chemicals in creating new PET.
"Originally, PET methanolysis was developed by PET manufacturers as a process aimed at the recovery and treatment of polyester wastes generated during the production cycle in order to increase the polyester yield," the book states. "However, with the increase in environmental public concern, methanolysis began to be considered as a feasible alternative for the recycling of PET residues present in the solid waste stream."
In addition to providing an outlet for otherwise disposed plastic, Eastman framed its technology as enabling brand owners to meet the commitments they've set for recycled content and waste reduction. Many brand owners in recent years have expressed a desire to use more recycled plastic but say they are hampered by a lack of available supply.
The company is in the early stages of designing and constructing a commercial facility to use the methanolysis technology. That plant is slated to come on-line in the next two to three years.
As a prime plastic producer deepening its involvement in plastic recycling, Eastman's announcement joins other recent developments, including Indorama Ventures' purchase of Custom Polymers PET and DAK Americas' acquisition of Perpetual Recycling Solutions. Other virgin plastic producers have also indicated the growing appetite for recycled resin as the reason for their recycling investments.
Photo credit: By totojang1977/Shutterstock

More stories about technology