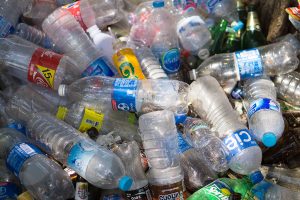 Well over half of PET bottles sold in Europe were collected for recycling in 2017, according to an industry survey.
Out of 3.31 million metric tons placed on the European market, 1.92 million metric tons were collected, according to research commissioned by trade association Petcore Europe and conducted by chemicals industry research firm ICIS.
The survey showed wide variations in collection rates by country. Germany and Finland led in the 90 to 95 percent range, and Mediterranean and central eastern European countries trailed in the 30 to 40 percent range, according to a press release. The difference came down to collection methods: deposit systems, curbside collections and drop-off points.
The survey also saw a troubling trend not unfamiliar in the U.S.: Rising percentages of opaque PET and PET trays in clear PET bottle bales, according to the release.
In related news, Petcore Europe's PET Thermoforms Working Group recently released its "Design for Recycling" guidelines for PET trays. In the European Union, PET trays already contain high levels of recycled content – around 55 percent – but can incorporate designs, materials, labels and inks that frustrate recycling.
Europe's PET bottle collection doubles that of the U.S. In 2017, the U.S. PET recycling rate sat at 29.2 percent, according to a report released in November by the National Association for PET Container Resources (NAPCOR) and the Association of Plastic Recyclers (APR).
Photo credit: pkphoto/Shutterstock
More stories about PET