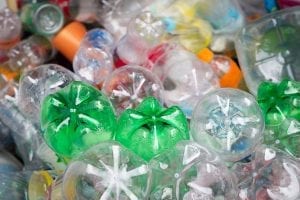 The state of California will provide another loan to help a packaging producer boost its RPET consumption.
The California Department of Resources Recycling and Recovery (CalRecycle) on Oct. 12 approved a $1 million loan for Pinnpack Packaging.
Located in Oxnard, Calif., Pinnpack is owned by CarbonLite Industries, a PET reclaimer with facilities in the Los Angeles and Dallas areas. CarbonLite supplies RPET to Pinnpack, which converts it to thermoformed packaging.
CalRecycle in May 2017 gave Pinnpack a $2 million loan to install new equipment and expand and modify its manufacturing line. The financing was expected to allow it to double its RPET usage to about 6,000 tons per year.
The new loan will allow Pinnpack to buy and install a second chiller, which is needed to properly cool manufacturing equipment, according to CalRecycle documents. After installation, Pinnpack will be able to boost manufacturing speeds, allowing it to consumer an additional 1,000 tons per year of RPET.
Both loans flowed through the state's Recycling Market Development Zone program.
Photo credit: Teerasak Ladnongkhun/Shutterstock
More stories about PET