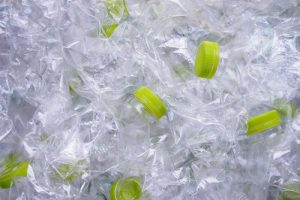 Two large operations involved in PET recovery in Southern California will receive assistance from a state agency in expanding or bringing facilities on-line.
The California Department of Resources Recycling and Recovery (CalRecycle) approved two loans to PET recycling companies through its Recycling Market Development Zone program. PinnPack, located in Oxnard, Calif., and rPlanet Earth, located in Vernon, Calif., will each receive $2 million in direct low-interest loans.
"Those are both pretty significant loans for the PET waste stream," CalRecycle's Howard Levenson said at the agency's June 20 meeting.
PinnPack, which was purchased by bottle-to-bottle PET giant CarbonLITE in April, will double its rPET usage in manufacturing thermoformed containers. The manufacturer currently uses 3,000 tons of recycled PET pellets per year. According to CalRecycle project documents, the company will use the loan to finance and install equipment, and expand and modify its manufacturing line.
"The loan will allow PinnPack to streamline its processes, making it more affordable to use more than 3,000 additional tons of recycled PET plastic," according to a press release from the Ventura County Public Works Agency, which was involved in facilitating the financing. "The loan also allows the company to retain 168 jobs at the facility in Oxnard."
The release added CarbonLITE will be the "major source" of recycled PET pellets for PinnPack. The new investment will also allow the company to recycle 130 tons of scrap material generated during manufacturing each year, which is currently disposed of in a landfill.
The second company, rPlanet Earth, is working to open a PET recovery and manufacturing facility in Vernon, Calif. CalRecycle project documents indicate rPlanet Earth will use the loan funds to purchase equipment for its new facility, which is the company's first location. The company will begin recycling 35,000 tons of PET each year, some of which will be used for bottle-to-bottle recycling.
The company will "process post-consumer plastic from its plastic bottle feedstock to create recycled plastic products including bottle preforms, extruded sheets and thermoformed containers," according to CalRecycle.
Last summer, rPlanet Earth received $20.5 million in financing for its PET recycling plant, according to a press release. The announcement noted that when the facility reaches full capacity, it will recycle 160 million pounds of post-consumer PET bottles per year. The company will employ more than 130 workers at the recycling plant.
More stories about PET