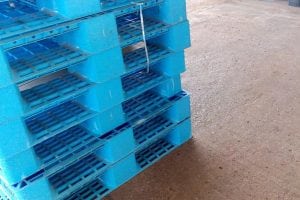 Articles about theft convictions and the environmental upsides of plastics recycling landed on last month's most-read list, joined by always-popular updates on international trade.
The list below shows our top stories published in August in terms of unique page views.
1 | Stolen pallet recycling lands two execs in prison
Two plastics recycling company executives will spend two years in prison for their involvement in a scheme to buy and recycle stolen Postal Service plastic pallets.
2 | Quantifying environmental benefits of recycled plastic
Researchers have calculated substantial upsides from making products out of recycled PET, HDPE and PP instead of prime plastics.
3 | China to enact tariffs on scrap and virgin plastics
In early August, the Chinese government announced plans for a 25 percent duty on scrap plastic, as well as virgin plastics and all recovered paper. Those tariffs went into effect several weeks later.
4 | Where are the current plastics exports markets?
To keep up with the top export destinations for U.S.-sourced scrap plastics, Plastics Recycling Update examined the latest shipping data from the U.S. Census Bureau.
5 | Basel amendment could further slow U.S. plastic exports
A Norwegian proposal that aims to combat marine debris could close the door to certain export markets for U.S. recycling companies.
Photo credit: mindroom14/Shutterstock