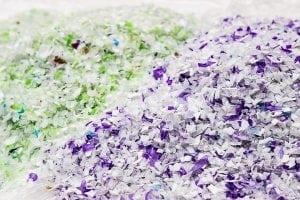 Indorama Ventures has acquired a French PET and HDPE reclaimer, making it the latest prime plastics giant to step further into the recycling space.
Bangkok-based Indorama Ventures Public Company Limited (IVL), a global chemical and plastics producer, entered into an agreement to acquire Sorepla Industrie. Founded in 1991, Sorepla is one of the largest plastics reclaimers in Europe, capable of processing 52,000 metric tons per year, according to a press release.
Indorama already has a significant recycling presence in France, through its Wellman France Recyclage subsidiary.
"The addition of Sorepla will further solidify IVL's position as one of the leaders in recycling in Europe and opens up new opportunities to serve increasing demand for food grade rPET," according to the release. "Due to Sorepla's proximity to our existing recycling business, synergies of management and supply chain are expected to benefit IVL businesses."
Other virgin plastics companies have been moving into the recycling sector recently. In July, Borealis announced it would purchase Austrian PE recycling company Ecoplast Kunstoffrecycling. In March, LyondellBasell moved into recycling for the first time, taking a 50 percent ownership stake in Netherlands-based Quality Circular Polymers (QCP).
Other recent announcements from prime plastics companies have concerned advancing new recycling technologies. Among those was Total, a French prime plastics producer that is already involved in mechanical recycling of post-consumer plastic.
Photo credit: Mr_Mrs_Marcha/Shutterstock

More stories about Europe