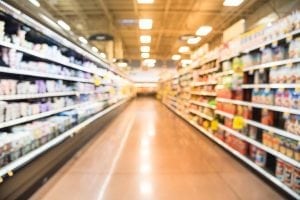 A scientific panel in Europe has greenlighted a number of processes and technologies for recycling post-consumer plastics into food packaging.
The Panel on Food Contact Materials, Enzymes, Flavourings and Processing Aids (CEF) signed off on proposals to recycle PET, HDPE and PP in recent months.
CEF is part of the European Food Safety Authority (EFSA). In the European Union, recycled plastics and additives can only be used in food and beverage packaging if they're first reviewed by EFSA for safety. Recycling companies submit applications to individual countries, which apply to the EFSA on their behalf.
The following is a roundup of recent opinions from CEF. Plastics Recycling Update published a previous roundup in December 2017.
Morssinkhof Plastics
On Nov. 29, CEF gave the thumbs up to a process used by Morssinkhof Plastics to recycle HDPE and PP crates, boxes, trays, pallets and containers into food crates.
The feedstock consists of unused, damaged crates, prewashed used crates and parts of crates originating from closed and controlled product loops, according to the decision. The process sorts the feedstock by material and food type, separating containers that held produce and pre-packed meat from those that touched unpacked meat.
The flakes will be used to make new crates for holding dry food, fruits, vegetables, pre-packed meat and unpacked meat. The crates could contain up to 100 percent recycled content.
The application was submitted by The Netherlands Ministry of Health, Welfare and Sport on behalf of Dutch company Morssinkhof Plastics Lichtenvoorde. Morssinkhof Plastics is a division of Morssinkhof Rymoplast, which is one of the largest plastics reclaimers in Europe, producing 220,000 metric tons of recycled plastic annually.
Last year, worldwide retailer IKEA Group announced it was investing in the company. Citing that investment, Morssinkhof Rymoplast in January announced it was building a new state-of-the-art post-consumer HDPE and PP recycling facility in the Netherlands.
Starlinger Decon
CEF gave a thumbs up to a number of applications for recycling processes based on the Starlinger Decon technology. In all cases, the input is hot caustic washed and dried PET flakes from post-consumer packaging, mainly bottles. Each approval was for recycling the flakes into 100 percent recycled-content packaging.
Starlinger's Decon process preheats washed and dried flakes before moving them into a solid-state polycondensation (SSP) continuous reactor, which exposes them to high temperatures under a vacuum, while a periodic gas flow is used to remove contaminants from the flakes.
On Nov. 29, CEF approved an application submitted by Germany's Federal Office of Consumer Protection and Food Safety on behalf of Spanish company Envases Ureña.
On Jan. 23, the panel signed off on a different application submitted by Germany's food safety office on behalf of Estonian company EstPak Plastik.
Also on Jan. 23, CEF gave a thumbs up to an application submitted by the German office on behalf of Concept Plastic Packaging of the UK.
Starlinger IV+
On March 7, the CEF OK'd an application to use Starlinger's Direct IV+ process to recycle hot caustic washed and dried PET flakes into food packaging. The feedstock is the same as with the Decon Technology, but the process differs. The flakes are extruded into pellets under vacuum at high temperature. The pellets are crystallized by heating with an inert gas flow. They're then preheated and fed into a solid-state polycondensation (SSP) reactor. The application notes the company uses six SSP reactors running in parallel.
The process allows the flakes to be recycled into 100 percent recycled-content food packaging.
This application was submitted by the German office on behalf of the German company BTB.
Photo credit: Trong Nguyen/Shutterstock
To receive the latest news and analysis about plastics recycling technologies, sign up now for our free monthly Plastics Recycling Update: Technology Edition e-newsletter.
More stories about technology