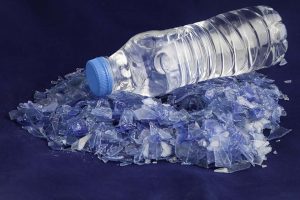 Two equipment companies will demonstrate an inline system capable of taking PET bottle flake through to sheet.
Austrian and Italian recycling equipment companies Erema and Amut will hold a live demonstration of the "bottle to packaging" process in late May. The system relies on Erema's Vacurema technology and Amut's Inline Sheet plant. The Erema equipment will also use the company's new PET Laserfilter (see related story about that product).
The combination of Erema and Amut machines allows melt to be conveyed straight to the sheet-making equipment without pelletizing first. The resulting sheet is made of 100 percent post-consumer PET.
"Energy savings, (intrinsic viscosity) preservation, lower logistics and processing costs lead to higher profitability and are unbeatable arguments which are driving the trend towards direct food grade PET processing," Piergianni Milani, Amut's president, stated in a press release.
The demonstration will take place at Amut's headquarters in Novara, Italy, near Milan. It'll occur May 28-31, during the Plast 2018 show, which is being held in Milan. Amut has a booth at Plast 2018. At the booth, it will mold food-contact thermoforms using the 100 percent RPET sheet.
The flake-to-sheet demonstration comes after Erema and a different company, SIPA, held a flake-to-bottle-preform demonstration last year. SIPA, which makes equipment for molding PET, hosted the demonstration last September at its Vittorio Veneto, Italy headquarters.
Photo credit: Aykut Erdogdu/Shutterstock
To receive the latest news and analysis about plastics recycling technologies, sign up now for our free monthly Plastics Recycling Update: Technology Edition e-newsletter.
More stories about technology