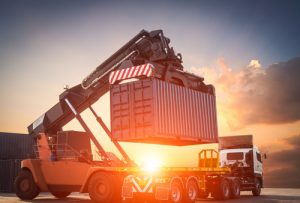 China's import restrictions – and the numerous ripple effects in the U.S. – continued to dominate readers' clicks last month.
The list below shows our top stories published in April in terms of unique page views.
1 | China will expand ban to post-industrial plastic
China plans to prohibit imports of post-industrial scrap plastic by the end of the year, according to documents published by the country's environmental department.
2 | Reclaimer begins sorting HDPE and PET from mixed bales
North Carolina-based Plastic Revolutions is expanding to separate certain resins from mixed plastic bales, a response to growing supply as China's import policies take hold.
3 | How scrap plastic exports shifted at largest U.S. port district
In the course of one year, Los Angeles-area exporters cut their scrap polyethylene shipments to China by 99 percent, leaving thousands of tons of plastic looking for a home. Other countries were only able to absorb about one-fifth of the volume.
4 | First-of-its-kind PS recycling facility now operational
A ribbon-cutting ceremony last week at the Agilyx plant in Oregon drew a mix of business and government representatives, including one major PS producer who said the technology could help stem consumer backlash against foam plastics.
5 | Chinese firms open up on their U.S. recycling plans
The U.S. has become a focus of investment for a small yet growing portion of the Chinese scrap processing industry. Backers of two in-development operations note they are looking for regulatory stability and a strong supply of recyclables.
Photo credit: tonton/Shutterstock