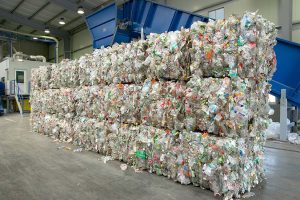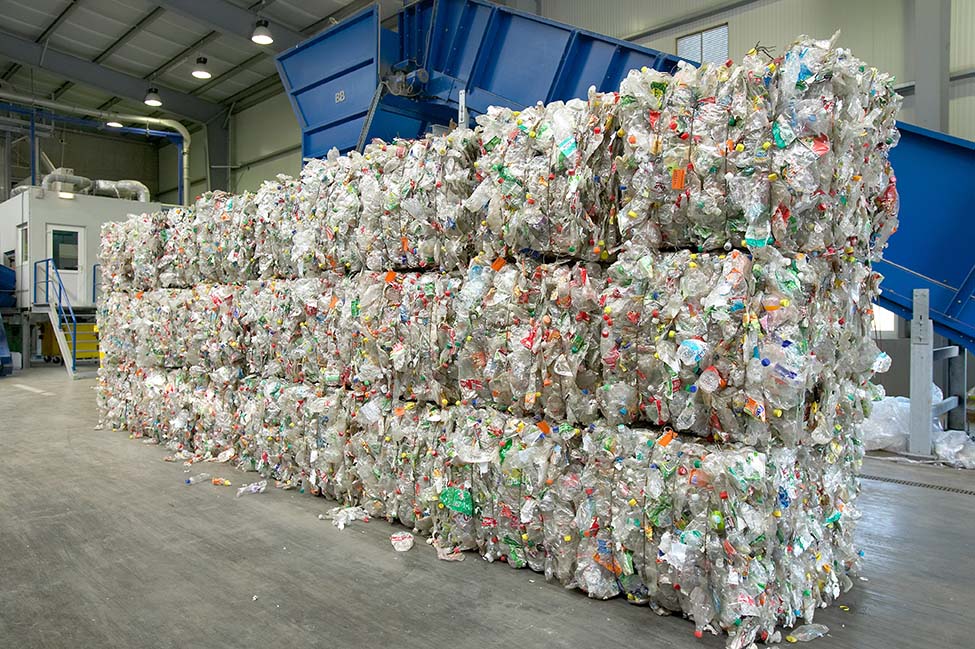 Chinese authorities have released more specifics about which materials are likely to be affected by a proposed import ban on recovered materials. The action is expected to be implemented at the end of this year.
In recently posted government documents, China elaborated on its previous statements that PE, PET, PS, PVC and "other" recovered plastics will be prohibited from import into the country, according to multiple online translations of the documents and perspective provided by Steve Wong of the China Scrap Plastics Association.
The recent Chinese information appears to indicate the resins noted above will only banned outright if they come from post-consumer sources.
Post-industrial recycled plastics, on the other hand, are on a list of "restricted" imports, meaning they can still head into the country, according to Wong. Specifically, those plastics include production scraps, off-cuts and regrind, said Wong, who also serves as chairman of Hong Kong plastics recycling company Fukutomi.
There are similar developments on the paper side, where more clarity on specific prohibited and allowed materials was detailed in the new documents.
The ban regulations will take effect Dec. 31, according to Wong, but some North American exporters have already reported problems sending materials to China. The Canadian Plastics Industry Association is compiling an online database to track rejected shipments, in order to quantify the impact of the ban.
Critical concerns remain
For those who work in post-consumer plastics and even other sectors that are not covered by the "industrial sources" label, the latest announcement does little to ease concerns.
China's GB (Guobiao) standards regulate environmental protection standards for products, including imported scrap materials. One U.S. plastics exporter with processing capacity in China said the GB standards will be used by customs agents to identify materials allowed for import at the border. The GB 16487 standard for imported scrap materials is referenced in the newly released lists of prohibited and allowed materials.
Concurrent with other import changes, the GB standard is currently being updated, according to the exporter, who asked not to be named to avoid possible repercussions from Chinese officials. The draft of the updated standard appears to further narrow the plastics that would be allowed into the country, the exporter said.
Manufacturing scrap appears to be allowed, but the draft of the updated definition removes "used thermoplastics that have been washed and processed" from the standard, according to the exporter.
The exporter told Resource Recycling that if this wording was taken literally by Chinese customs officials, it would prohibit scrap plastic collected from sources such as distribution centers or the warehouses of big box retailers. Such material is mostly contaminant-free, the exporter said, but is lumped into the same category as post-consumer in this GB definition.
The new standard is "very, very limited," the exporter said.
A letter from China's environmental protection agency that was shared with Plastics Recycling Update indicates the department is accepting public comment on the 
GB
 standard update until Aug. 25. Interested parties can email 
[email protected]
 to provide feedback.
Meanwhile, more paper-specific restrictions are rumored to be coming down the line as well. Materials Recovery World (MRW) wrote about a Chinese language document posted on the Ministry of Environmental Protection website, which MRW says is being interpreted as setting sharp standards for paper imports. According to MRW, the document indicates the government would set "a maximum contamination rate of 0.3 percent ('out-throw') on all grades coming into China by the end of the year."
Finally, there is the issue of permitting for Chinese companies that take in recovered material from the rest of the world.
Sources with close ties to China have indicated that authorities have not issued new import permits since June. The country issued 11 rounds of import permits from January through May this year, but hasn't issued any permits for import since then.
Some importers report nearing their allotted shipment quotas, meaning they would be unable to ship more materials until new permits are issued. That situation could leave Chinese processors with no material to handle, and U.S. exporters with no place to send some types of bales.
Earlier this month, various Chinese government departments told the CSPA the 12th round of permits is expected to be issued this month, and companies will be closely scrutinized for permit approval based on how their facilities fared in a ramped up round of pollution-focused inspections in July.
Questions abound
Wong of CSPA detailed a few of the unknowns that remain for importers, including when they can apply for 2018 import licenses, and whether importers who were hit with violations during the July inspections are allowed to apply for new licenses.
Wong added that though post-industrial plastics are still allowed, it's unclear how post-industrial materials will be distinguished from post-consumer grades. It's also not known which agency will have authority to rule over inbound materials at the border. Additionally, Wong noted some material categories, such as regrinds of multiple materials together, have not been addressed in import regulatory language.
In related news, the Institute of Scrap Recycling Industries published a document it filed with the World Trade Organization in response to China's July ban announcement.
In the filing, Robin Wiener, president of ISRI, reiterated the group's opposition to the ban, echoing its earlier characterization of the ban as "catastrophic" to the U.S. recycling industry.
Wiener also noted there is no ISRI specification for "unsorted waste and scrap" paper, which was the language used in the initial ban. Therefore, she wrote, it's unclear how the action impacts mixed paper or OCC, which may be the closest grades specifically outlined by ISRI specifications.
ISRI's response also seeked to confirm that the ban is indeed referring to post-consumer materials. Translations of the Chinese ban announcement have referred to plastic "from living sources," which most experts are interpreting as "post-consumer."
ISRI's filing asked Chinese authorities to confirm this and make sure the country is not referring only to plastic that has come into contact with food.
More stories about exports