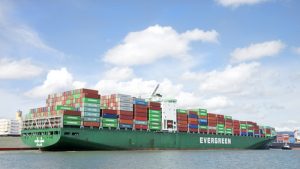 Demand for recovered commodities sent to China may further diminish as another round of import inspections threatens to slow or shutter Chinese processors.
Up to 60 percent of scrap import permits could be revoked following inspections conducted this month, according to an update from the China Scrap Plastics Association (CSPA). As many as 1,700 personnel will, by the end of July, inspect licensed recycling companies that import recyclables into China in more than 20 provinces. They'll be looking for evidence of pollution control violations, according to the update.
The new level of enforcement could further curtail China as a downstream outlet for materials recovered in North America. It comes in the midst of China's National Sword initiative, which has been framed as cracking down on smuggling operations and illegal import permits. It's not always clear which actions fall under National Sword, but in general industry players with ties to China have distinguished quality-focused inspections from the smuggling-focused Sword crackdowns.
It also comes amid rumors of a complete ban on imports of recovered materials into China. The latter has been analyzed by some industry experts as a strategy to build up China's domestic recycling collection infrastructure.
Facility inspections
A July 5 report obtained by Resource Recycling details the results of 11 facility inspections conducted by China's Central Environment Protection Department. The scrutinized facilities are located in China's eastern Zhejiang province and include plastic, paper, metal and textiles processing plants.
The document shows inspectors noted violations such as non-standardized construction, lack of measures to address environmental dangers, policies that were out of date, record-keeping not matching actual conditions and problems with pollution control equipment. Four of the plants were found in a "shut down state," while the remaining ones are still in production.
Steve Wong of CSPA described this action as a step toward implementing a ban on select scrap imports.
The latest enforcement doesn't mean a complete halt of scrap materials into China. Kathy Xuan, CEO of plastics reclaimer PARC Corporation, which ships recovered material from its U.S. locations to its Chinese processing sites, said her company has been able to continue imports since it passed inspection. But Wong predicts a fairly substantial impact.
"It is believed that a large number of such factories will not be able to pass the inspection this time as most of them do not achieve the very strict compliance and control on production pollution," said Wong, who is also chairman of Hong Kong-based plastics processor Fukutomi Company. He added that those that can pass inspection are likely to be the newer, high-profile processing facilities.
For North American exporters, even those sending acceptably clean material, that means there's likely to be diminished demand from Chinese importers.
Those that send bales not meeting quality standards could face more headaches during future shipments. Foreign exporters and Chinese importers found to be transporting sub-par bales will face 90 days during which every shipment they move will be inspected. A second violation will extend that period to 180 days, and further violations could mean permit revocation, Wong said.
"With the industry in doldrums and with trading activities slowed down, the supply and demand have been upset," Wong said.
Government applies pressure
A report provided by PARC Corporation chronicles the challenges recent Chinese imports policies have brought to the industry. The document says industry insiders are describing the latest round of ramped-up inspections as "unprecedented" but also puts it in perspective as part of a trend toward stricter environmental protection policies in China in recent years. National Sword, according to the report, brought particularly hard conditions for Chinese processors, overseas suppliers and the wider industry.
"The downstream manufacturers are also forced to transform or migrate to other countries because of the collapse of [the] supply chain," the report stated. "Some recyclable plastic products users are forced to switch to use raw materials, resulting in skyrocketing costs and weakened competitiveness within the industry."
The report also touched on the wider impact the crackdown could have as companies face more pressure and may ultimately close.
"The consequences of the stagnating plastic recycling businesses will drastically devalue the real properties of the environmental and industrial districts," according to the report.
More stories about exports