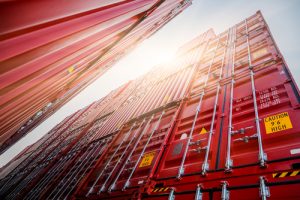 Thousands of tons of materials were seized during a raid in the Chinese province of Guangdong last week. It's the latest enforcement action taken as part of China's ongoing campaign to combat low-quality recovered-material imports.
Enforcement officials seized 85,000 tons of primarily scrap plastics and metals with a value of 1 billion RMB (about $146.5 million), according to a June 16 report provided to Plastics Recycling Update by Steve Wong, a leader at Chinese plastics recycling firm Fukutomi and the China Scrap Plastics Association.
The materials were seized at 16 warehouses around Guangdong. A team of 172 enforcement individuals recovered the materials and arrested members of five "organized illegal gangs," Wong stated.
"The suspects were arrested and were found to be illegally using third-party import permits for plastic waste imports," Wong wrote in his memo.
The action was carried out by authorities with the Customs of Shantou City; the General Administration of Quality Supervision, Inspection and Quarantine; the Ministry of Environmental Protection; and the Industry and Commerce Department. Citing a statement from a government spokesman, Wong said the agencies have indicated they'll "continue to work coherently and strengthen efforts to fight against solid waste smuggling."
The massive seizure comes roughly four months into the enforcement action. During the first three weeks after National Sword began in February, Chinese state media reported authorities had confiscated more than 22,000 tons of material and arrested dozens of people suspected of illegally trafficking waste materials.
Experts say National Sword is having a substantial impact on the U.S. export market and the recycling industry as a whole.
As those impacts continue, fears are also swirling over rumors of a wider materials ban in China's future. Although the industry is preparing for that possibility, there has been no official confirmation from China that a materials ban will be implemented.
More stories about exports