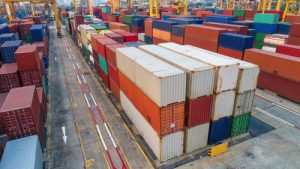 Readers were drawn to news about the pain recovered plastics exporters are feeling from China's National Sword campaign. They also read about how technology can boost bale quality.
The list below shows our top stories last month in terms of unique page views.
1 | How National Sword is upending exports
China's four-month-old import action has stalled shipments of some recovered plastics from the U.S. and led to substantial import fee increases.
2 | Technology spurs the next level of bale quality control
Avangard Innovative is continuing its efforts to optimize plastics recycling streams with the assistance of new technology, and the results are playing into bale price negotiations.
3 | How Unilever aims to tackle a challenging material
To begin to recover targeted plastics from multi-layer packaging, one of the world's largest consumer product companies says it will use a unique technology and "empower waste pickers."
4 | Analysis says regulations hurt California bottle redemption centers
The Golden State's container redemption program differs from bottle bills in other states, and according to a new study, that fact might be hindering the system's effectiveness.
5 | Where polyolefin markets are headed
Virgin and recycled PP prices will likely remain above historical averages until additional prime PP capacity comes on-line in the next couple of years, a markets forecasting expert said.