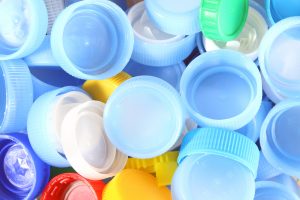 Virgin and recycled PP prices will likely remain above historical averages until additional prime PP capacity comes on-line in the next couple of years, a markets forecasting expert said.
Joel Morales, a top expert in polyolefins markets for IHS Markit, spoke about the polyolefin markets at the Institute of Scrap Recycling Industries' convention in April in New Orleans.
Ethylene projects
Morales said the price advantage for natural gas in North America in 2012 led many big ethylene producers to announce new projects. But by 2016, this cost advantage was sharply reduced. Nonetheless, "we expect new production capacity to increase," he said.
A large number of new ethylene plants will come on-line this year, with much of this product to be exported. This will create a more competitive global market, and even more new, low-cost production capacity will be needed to supply the world.
"You will have continued investment in North America" because of low-cost feedstocks, Morales said. He used recent ethylene announcements by Chevron Phillips, ExxonMobil, Ineos and Dow as prime examples.
In terms of price trends, Morales feels that this surge of more ethylene will not affect prices until the fourth quarter of this year and into 2018.
"The pain's not here yet, but it's coming," he said.
Polypropylene capacity
Morales described how the virgin polypropylene market has slowly but steadily moved away from being an adjunct of the ethylene market in terms of supply and demand dynamics.
He sees about 2.2 million tons of new PP capacity coming on-line in North America in the next few years, including Braskem and Formosa facilities. Resin from these plants will replace imported plastics. Until that happens, the value of virgin and recycled PP will remain above historical averages, he said.