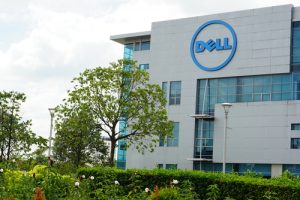 One of the world's largest electronics manufacturers will incorporate recovered marine plastics into packaging for one product line.
Texas-based Dell will begin using recovered HDPE from the marine environment in a tray for its XPS 13 2-in-1 notebook, which is a combination laptop/tablet. The tray will be made of 25 percent ocean plastics and 75 percent recycled HDPE food packaging obtained via established recovery systems.
"This is the first time my 10-year-old daughter has gotten excited about what I do," Kevin Brown, chief supply chain officer for Dell, stated in a press release. "This new packaging initiative demonstrates that there are real global business applications for ocean plastics."
Dell's commercial-scale pilot program will use an estimated 16,000 pounds of ocean plastics in 2017. It will produce about 300,000 trays.
Ocean plastics use by the company is expected to scale to 20,000 pounds in 2018, according to Dell.
Dell created a webpage with details on the pilot project. It also includes a white paper that explores how other companies can incorporate ocean plastics in their supply chains.
Emerging trend
More and more major companies are dipping their toes into the water of using recovered ocean plastics in their products. Consumer goods giant Procter & Gamble is working with TerraCycle, which specializes in recovering difficult-to-recycle materials, and European waste management company Suez to incorporate HDPE recovered from European beaches and waterways into a limited run of its Head & Shoulders bottles.
In addition, footwear maker Timberland this spring will begin selling shoes and boots made partially with recovered ocean plastics, according to Greenbiz. The company is purchasing fabric with recycled ocean plastics from Thread International, a benefit corporation. For that effort, local workers in Haiti recover the plastics and sort them.
Adidas made worldwide headlines when it announced in late 2015 it would use recovered ocean plastics in one of its running shoes, called the x Parley. That effort, a collaboration with nonprofit group Parley for the Oceans, uses coastal plastics recovered from the Maldives and illegal deep-sea gillnets fished out of the oceans.
Dell's effort
Dell's partners intercept plastics in waterways and on shorelines and beaches. They're processed into flake, which is mixed with other recycled HDPE before the material is molded into packaging trays. The company will roll out the ocean plastics trays for the XPS 13 2-in-1 beginning April 30. The effort follows a feasibility study launched in March 2016 in Haiti.
The XPS 13 2-in-1 retails for around $1,000.
It's the first time any company in the electronics industry has used ocean plastics in packaging, according to Dell. The company is also the only electronics company to recycle post-consumer e-plastics back into its products themselves. Since 2008, it has been recycling them back into its desktop computers. Tech website Ars Technica recently provided an in-depth look at Dell's recycled plastics supply chain.
As of January, Dell reached its 2020 goal of using 50 million pounds of recycled material in its products.