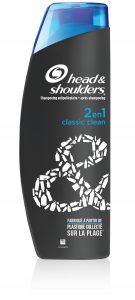 If you think materials collected at the curb represent a difficult mix of contaminated plastics, try pulling them off the beach and recycling them. But that's exactly the challenge TerraCycle and its partners have decided to confront in Europe.
Trenton, N.J.-based TerraCycle is managing an entirely new supply chain, one that begins with environmental activists who collect litter from beaches and ends with the sale of recycled-content pellets to one of the world's largest consumer goods companies, which is using them in hair-care product bottles.
Over the past two months, TerraCycle has collected 12 tons of beach plastics. That volume is expected to grow in coming months, because most beach cleanups occur during the spring and summer seasons.
Brett Stevens, TerraCycle's vice president of material sales and procurement, and Ernie Simpson, the company's global vice president of research and development, discussed the challenges and successes of the effort with Plastics Recycling Update. They provided a glimpse into the behind-the-scenes work needed to bring the beach plastics into HDPE bottles for Head & Shoulders, a Procter & Gamble (P&G) brand.
Stevens will talk about the project during a plenary session focused on marine plastics at the Plastics Recycling 2017 conference. Entitled "A Sea of Challenges," the session will also include presentations from Stewart Harris of the American Chemistry Council, Ted Siegler of DSM Environmental and Tamsin Ettefagh of Envision Plastics.
On the beach
It starts where the land meets the sea. On beaches across Europe, a variety of nonprofit organizations are already removing litter as part of environmental preservation efforts. Most of the time, however, litter is thrown into garbage cans.
"What TerraCycle is doing is basically contacting these organizations who are doing pick-ups and trying to access the plastics that they are collecting that they would ordinarily be throwing out anyway," Stevens said. "There's really no organization too big or too small."
The company, which has a presence in 21 countries, is providing them with the supplies they need to collect and ship the rigid plastics they find. Those could include gaylords or bulk shipping bags. TerraCycle also pays their shipping costs.
The recovered mix is shipped to TerraCycle warehouses. TerraCycle has warehouses in each of the European countries where it operates. Stevens said those warehouses aggregate the material. When the piles get big enough, say a couple thousand pounds or kilograms, manual sorting begins.
Sorting it out
As any sortation facility operator knows, you're going to get a lot you didn't ask for. That's also the case with recovered beach plastics.
TerraCycle asks for rigid plastics but will receive contaminants including seaweed, wood, metals, fishing nets, rope and other non-rigid plastics, Stevens said. Manual sorters work to remove obvious contaminants to generate a stream of mixed rigid plastics.
The manually sorted rigids are then shipped to a sortation facility run by Suez, a Paris-based water and waste management giant. Last fall, Suez bought shares in TerraCycle's operations in Belgium, Finland, France, the Netherlands, Sweden and the U.K. That made them a vested partner and a natural fit for the back-end processing of the beach plastics, Stevens said.
TerraCycle pays Suez to sort the plastics by resin using a host of existing technologies. Those include optical and NIR sorters, float-sink tanks, electrostatic separators and air-density separators. The goal is to recover HDPE, but the sortation also yields streams of PET, PP, PS and other resins, Stevens said.
"We are recovering all of the other types of resins during that mechanical separation process," he said.
As is the case with HDPE, the other polymers are shredded, washed, and dried. These materials are then extruded into recycled products such as benches and picnic tables, which P&G will be purchasing in order to donate back to collection organizations and beaches.
Building a pellet
The HDPE regrind travels to a different Suez facility for pelletization and compounding. That plastics reclamation facility is where TerraCycle also ships virgin bottle-grade HDPE and other additives. To ensure the finished pellet meets the manufacturer's specifications, the plastics are extruded using a proprietary formulation.
It's challenging, because the beach plastics may have incurred damage from the elements, including long exposure to UV radiation.
You have to estimate a certain level of degradation in beach plastics, said Simpson. After that, the trick becomes rebuilding the plastic's properties to meet bottle manufacturer specifications.
"The real key is to make sure that you're able to build the properties to the proper quality so it can be used in the final end product and to also make sure that the material is clean enough to be used in the end product as well," he said.
The pellets contain additives to counteract degradation, kill bacteria and otherwise ensure they're stable and able to pass safety tests.
"I like to draw the parallel between this and cooking: If you are following a recipe and all of a sudden you make your dish too spicy … what can you add to your dish to counteract that?" Stevens said.
Before the pellets are supplied to the bottle maker, a third-party tests them to make sure they don't contain anything hazardous to humans. The partner companies also take steps to ensure the finished pellets contain the required percentage of beach plastics: The processing lines are given a full cleanout before the beach plastic materials are run through the system, and TerraCycle and P&G send representatives to supervise processing through to pellets.
The finished bottle
TerraCycle supplies the finished beach plastic pellets to P&G's bottle manufacturer in Europe. This company blends the beach plastic pellets with its own HDPE before blow-molding the mix into a finished bottle. The result is a gray-colored shampoo bottle containing 25 percent recycled beach plastic.
Other companies have tried using beach plastics in bottles before. The differences were they included lower recycled content levels, Stevens said, and they weren't easily recyclable. In one instance, for example, the finished bottle was black, making it difficult to sort.
The pellets made with beach plastics cost more than virgin HDPE pellets, Stevens said, but the real value is in the story the material is able to tell. That story — and the uniqueness of the product — can help P&G secure more retail shelf space.
The first 150,000 limited-edition Head & Shoulders bottles with beach plastics will be sold this summer at Carrefour, a worldwide retailer headquartered in France.
"We felt that the leading shampoo brand in sales should lead in sustainability innovation and know that when we do this, it encourages the entire industry to do the same," Lisa Jennings, vice president of Head & Shoulders and global hair care sustainability leader for P&G, stated in a press release. "We've been fortunate to work with such great partners in TerraCycle and Suez to make this vision a reality."