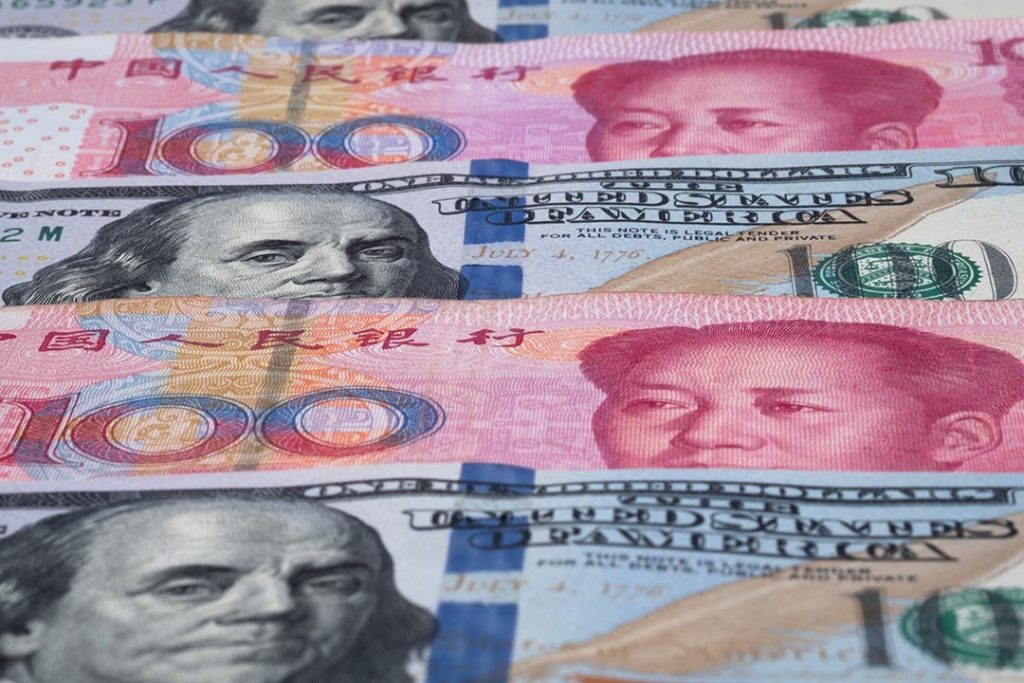 The U.S. recycling industry, including the e-scrap recycling sector, is expected to feel the economic repercussions of the escalating U.S.-China trade war.
The recent tariff moves by both countries won't take effect until the start of June. But already it's becoming clear that the action will affect the recycling industry in multiple ways, including higher prices for many products and materials.
Ongoing trade dispute
On May 9, the U.S. announced it will raise previously enacted tariffs on Chinese imports from 10% up to 25%. This will cover $200 billion worth of annual Chinese imports, and the increase is slated to take effect after June 1. According to the official notice of the increase, the move comes after leaders from the U.S. and China held meetings this spring but were unable to resolve trade conflicts.
That U.S. escalation prompted immediate retaliation. On May 11, the Chinese Ministry of Commerce issued a statement indicating it would enact counter-tariffs. The ministry said action by the U.S. forces China to take "necessary countermeasures."
Two days later, the U.S. Trade Representative's office announced even more tariffs, releasing a list of products covering $300 billion in annual imports from China that would be targeted with tariffs of up to 25%. At that point, U.S. tariffs would cover essentially all imports from China, Bloomberg reported.
China on May 13 announced that it would retaliate by increasing previously enacted September 2018 tariffs, from 5% and 10% up to a possible 25% for certain products.
The latest tariff tit for tat comes a year after the countries first started targeting one another with aggressive duties on exported material.
The spring and summer of 2018 saw a slew of announcements from the U.S. and China, as President Donald Trump followed through on his stated goal to tackle what he described as an unfair trade balance skewed heavily in China's favor.
China's planned increase in duties will also raise costs for some industrial machinery. And that fact has at least one U.S. recycling equipment supplier concerned.
That played out with escalating tariffs, as China responded with similar countermeasures. The recycling industry was impacted directly, both through increasing costs for materials utilized by recycling companies (steel used in equipment, for instance) and through shifts in the values of recyclable commodities themselves.
Last year's tariffs targeting China came amid separate U.S. tariff actions aiming to reduce steel and aluminum imports from a host of countries, including Canada and Mexico. Those tariffs also played out in the recycling industry in a variety of ways, including commodity price fluctuations. This week, however, the U.S. Trade Representative's office announced those tariffs against Canada and Mexico have been lifted under agreements with both countries.
Domestic industry impacts
China's planned increase in duties will also raise costs for some industrial machinery. And that fact has at least one U.S. recycling equipment supplier concerned.
SSI Shredding Systems expressed angst at the new tariffs in an interview with Oregon Public Broadcasting (OPB), the NPR affiliate in Oregon. Wilsonville, Ore.-based SSI sells shredders and other recycling equipment to a variety of customers, including buyers in China. According to OPB, the company's Chinese customers are waiting for $1.5 million in shipments.
The Chinese tariffs that will increase from 10% to 25% cover numerous products used in industrial machinery, including various types of shredding components.
"We pretty much expect that if things stay the same way, it will be a complete loss of business in that market," Austin Peterson, the company's parts and service director, told OPB. He noted that for large machinery purchases, a 25% surcharge is significant.
Meanwhile, several machinery categories included on the new U.S. tariff list for Chinese imports were exempted from the 2018 tariffs, according to the Institute of Scrap Recycling Industries (ISRI).
The trade association expressed concern over the reinclusion of trash compactor components and other mechanical appliances made in China that were added back onto the tariff list announced by the U.S. ISRI said it will ask for another exemption.
Comments on the tariffs can be submitted via the federal government's regulations.gov website.
Wider scale implications
The latest tariff threats could hit the U.S. recycling industry – and most other businesses – simply by boosting the cost of doing business in small but meaningful ways. The proposed increase on tariffs on Chinese imports covers thousands of different types of products that are used in countless sectors.
Economists at the New York Federal Reserve recently estimated the latest round of U.S. tariffs could cost the average American household $831 a year, according to CBS News.
Last year, as steel tariffs were taking hold, a recycling operator described to E-Scrap News one ripple effect his business was feeling: The cost of bale wire, used universally in the recycling industry, had increased substantially.
Such cost increases could expand. The new U.S. list of proposed tariffs on Chinese imports includes up to 25% levies on steel wire and piping, conveyor belts, and a massive number of finished products. That list covers 3,800 product types in all, including many consumer goods.
It's unclear what that all means for the U.S. economy as a whole.
In a post on SeekingAlpha, Dane Bowler, analyst at 2nd Market Capital, noted that although tariffs generally benefit the gross domestic product of the country implementing them at the expense of the country that's subject to them, tariffs also spur retaliation that can muddle the impact.
"The network of interactions is too complex with too many uncertainties and variables to fully understand," Bowler wrote, "so the outcome is a true unknown."
A version of this story appeared in Resource Recycling on May 21.
Photo credit: fukomuffin/Shutterstock
More stories about exports