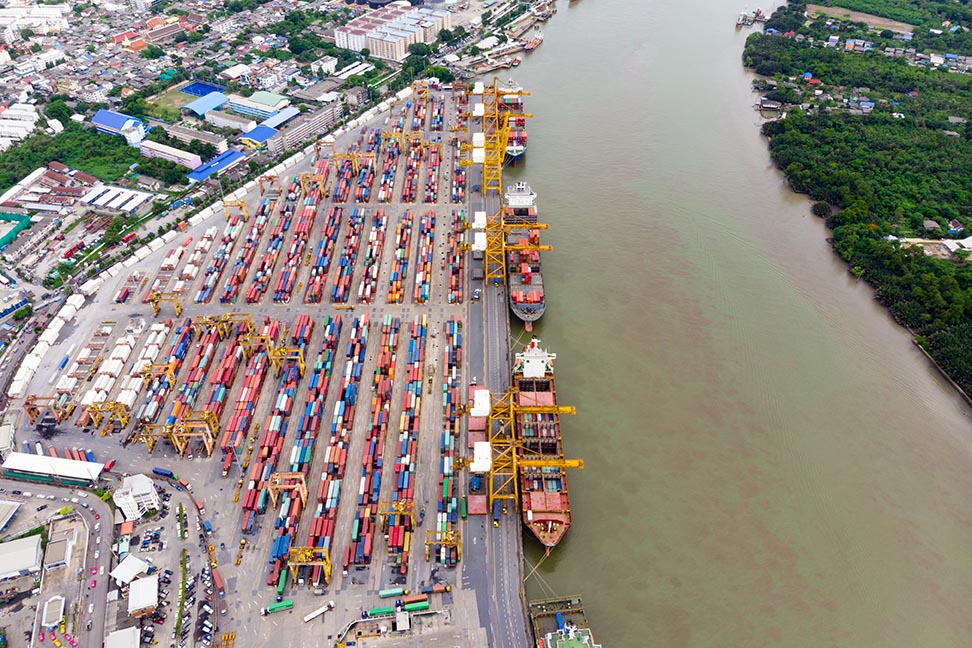 A handful of electronics recycling stakeholders weighed in on a federal proposal to ban certain e-scrap exports and require stringent tracking for others. Their comments were published this week.
The Bureau of Industry and Security (BIS), a division of the U.S. Department of Commerce, last fall proposed to alter requirements for e-scrap exports. The stated goal was to reduce feedstock for producing counterfeit goods that are imported back into the U.S.
Under the regulatory change, untested end-of-life electronic devices would be prohibited from export. Devices that have been tested and are working could be shipped overseas but would require new recordkeeping and tracking.
BIS accepted comments on the proposal until late December. Publication of the comments was delayed by the government shutdown early this year. They were published May 20. There does not appear to be any further action scheduled on the regulatory change.
The BIS regulatory proposal is very similar to the Secure E-Waste Export and Recycling Act (SEERA), or House of Representative 917, which was introduced in early 2017 but failed to advance out of committee. Similar legislation failed to advance during previous sessions of Congress going back to 2013.
The current rulemaking proposal drew comments from processors, industry associations and a handful of anonymous individuals.
Companies in favor of regulation
Colt Refining and Recycling, an e-scrap processor operating four facilities, expressed support for the proposal, even though CEO Jim Maher acknowledged Colt would be directly affected by the changes.
He described the restrictions and reporting changes as "long overdue" and said they could tackle several problems, including the ability for overseas buyers to harvest data from unprocessed devices. Meanwhile, an increase in dismantling and processing of e-scrap in the U.S. would further develop the domestic industry, Maher wrote.
"There are many companies like Colt that process non-functioning electronics domestically and there would be more that would be created to handle this growing problem," Maher wrote. "There is a proven business model in place for companies to invest in facilities, equipment and people that can turn this equipment into very high-value raw materials that are then exported to metals smelters around the world."
Similarly, ITAD company Cascade Asset Management CEO Neil Peters-Michaud voiced support for the changes, also noting his firm would be subject to the regulations and would have to complete additional record-keeping processes.
"We would also be willing to apply for and maintain a license to export exempted electronic waste," wrote Peters-Michaud, who previously expressed support for the BIS regulation in an interview with E-Scrap News. "By holding such a license, our buyers are given another assurance that we are shipping products and commodities that meet reuse or recycling criteria and we can expect to earn a premium on such shipments."
TechnoCycle, an ITAD company based in Houston, said it exports both refurbished computer equipment and dismantled components. But the company said it will "wholeheartedly support the changes" for similar reasons as Colt and Cascade.
Among other points, the companies said the record-keeping requirements would help compile a picture of just how much e-scrap leaves the U.S. Currently, that figure is hard to pin down as the commodity code used for exports isn't as rigid as for commodities.
Potential to raise costs
Several commenters raised concerns over the cost increases the regulations could bring on for e-scrap companies.
Opengear, a tech company providing network and data center infrastructure management products, said it's important to think about how the regulations would impact recycling operations and e-scrap exporters.
"These companies normally do not need to deal with extensive export controls," attorneys for Opengear wrote. "Under the proposed regulations, this would change. The exporting companies would need to review everything they export to determine if any of the articles fall within the definition of 'electronic waste.'"
The costs associated with separating out certain devices and completing additional reporting and tracking duties would "far outweigh whatever small benefits they may achieve," the company's attorneys wrote.
The Coalition for American Electronics Recycling (CAER), a group of e-scrap companies that has called for federal e-scrap export changes over the past few years, estimated the regulations would not require significant new costs for its members. Both the e-Stewards and R2 certification standards already require rigorous reporting and record-keeping processes, CAER wrote.
The big impact would be to "unscrupulous e-waste recyclers and scrap brokers operating in the U.S. that often promise responsible, domestic recycling but routinely export to developing countries," CAER continued. "That is how American e-waste ends up in the hands of Chinese counterfeiters."
Global processor Ingram Micro ITAD agreed, expressing support for the BIS rule and noting that responsible operators not only dismantle non-functional devices prior to shipping but also "audit the entire downstream to ensure non-functional assets are not exported and all focus materials are properly recycled."
Additional concerns
One anonymous commenter wrote that their company exports used or defective electronics to its overseas parent company for evaluation and testing, not to be sold."A new reporting requirement and definition should take into consideration the quantity and the purpose of the export, not just the type and state of the commodity," the person wrote. "Exports of limited quantities should be exempt from reporting and recordkeeping requirements if the purpose is only for evaluation/testing."

The Consumer Technology Association (CTA) and the Information Technology Industry Council (ITI) shared similar concerns. As written, the proposal assumes all used electronics are e-scrap, the groups wrote, and essentially "excepts" working devices from the export ban. This assumption could restrict devices covered under warranty from being shipped back to manufacturers for repair, according to the trade associations, who represent OEMs and IT firms.

Another anonymous submission advised regulators to "not let a few bad apples spoil the gig for tens (if not hundreds) of thousands of people who rely on untested electronic equipment for repair of items they desperately need."
Many commenters said the definition of electronic waste is too broad and could have unintended consequences. For example, one comment suggested the definition could apply to consumer devices individuals bring onto planes, and as written the proposal could require travelers to seek exemptions before flying out of the country.
Photo credit: Surapol Usanakul/Shutterstock

More stories about regulation/oversight