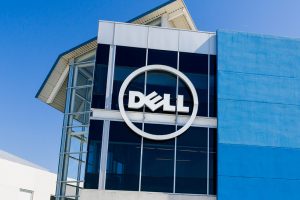 A major OEM, a reverse logistics firm and a hard drive manufacturer are recovering rare earth magnets from end-of-life hard drives and shipping the metals for new hard drive production.
Dell is working with hard drive manufacturer Seagate and ITAD firm Teleplan on a pilot project that is feeding recovered magnets into thousands of new hard drives. The companies announced the early results of the project last month.
"In the initial pilot program, Dell Technologies will use the reformed magnets in 25,000 Seagate hard drives for their Latitude 5000 series laptop," which will begin shipping this month, the companies wrote.
Rare earth magnets go into many different applications, including medical equipment, electric motors and electronic devices. They've drawn increasing interest in the electronics recovery world in recent years, and researchers have looked into various methods of recovering magnets for reuse.
Additionally, the U.S. Department of Commerce included rare earths on a list of materials deemed critical to the economic and national security of the U.S. China is the major supplier of the world's rare earths, meaning significant supply disruptions occur when the country restricts exports.
Reformed into new drives
The project came about "with the continuation of talking to our suppliers and the people that actually take our end-of-life materials and start to process it," said Andrea Falkin, a senior manager in Dell's global compliance group.
In the early stages, the project partners looked at the various recovery methods that have been tested. Some involve grinding up the drives and separating the magnet materials, but this project went a different direction.
"The way that we went through this was to separate the magnets and reform them into magnets for new drives," Falkin said. "We took it from a whole form, where we separated the magnets out."
This method was chosen because the team felt it would give the project the most scalability, she added.
Dell has engaged in a variety of recycling-related projects over the years, including with problematic material streams such as ocean plastic. But the rare earth magnet project is particularly notable as a closed-loop process – magnets recovered from hard drives are coming back to Dell and being fed into the production of new hard drives.
The project was carried out with a sort of "open-source" philosophy. The drives that are being manufactured with recycled magnets may end up being used in products of Dell competitor, too. The idea is to scale up magnet recovery as a whole, not to silo it off so it only benefits one company.
"While we're feeding them a certain number of magnets, if we continue to grow then we basically feed more drives being able to be shipped, regardless if Dell buys them or not," Falkin said.
In announcing this project, Dell hinted that the company "plans to expand the program to other rare earth metals and recyclable materials." However, it's too early to say which specific rare-earth-metal-containing components Dell might target for recovery, Falkin noted.
"There are others that are in drives, as well as other materials that we collect, that we're looking at other applications," she said.
Photo credit: Ken Wolter/Shutterstock
More stories about metals