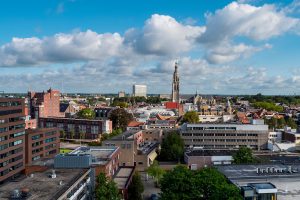 ITAD firm Re-Teck opened its first Dutch location this week, a facility that the company says will bolster its European market reach.
Re-Teck, part of Li-Tong Group, officially launched a Breda, Netherlands facility this week. It will help serve the Europe, Middle East and Asia market, alongside the company's processing plants in Vienna and in Dubai, United Arab Emirates.
The Dutch plant has been outfitted with processing equipment that can handle numerous end-of-life device types, including "mobility, IOT, telecoms, IT asset, industrial assets and consumer electronics," according to Re-Teck. The facility will boost Re-Teck's processing capacity by about 600,000 mobile devices per year, according to the company. The site will include device testing, grading, parts harvesting, refurbishing and recycling capabilities.
All told, Li-Tong Group operates 25 facilities across four continents. E-Scrap News previously covered Re-Teck's development of a U.S. flagship facility in California, as well as a recently opened site in northern Vietnam.
Photo credit: By XL Creations/Shutterstock

More stories about processors