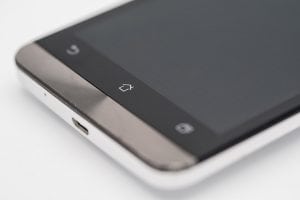 Even if consumers say smartphone repairability is important to them, brand popularity may be a more important factor in prolonging a device's life, a study concluded.
"Our results suggest that although repairability and large memory size are typically thought to be 'life extending,' in practice they have limited impact on the current economic life span of smartphones and their market‐based reuse," according to the report, which was published late last month in the Journal of Industrial Ecology. "In contrast, we show that brand, an intangible product property, can extend smartphones' economic life span by 12.5 months."
The report was conducted by researchers from the Yale University School of Forestry and Environmental Studies and Israel's Tel Aviv University.
They examined nearly 500,000 eBay sales of Apple and Samsung phones in 2015 and 2016, looking at characteristics such as brand, age, repairability, memory size, condition and others (the repairability ranking was partly based on the score given by repair hub iFixit). They chose Apple and Samsung brands because they account for 70 percent of new smartphone sales in the U.S., and each sell a range of products that are considered easier and harder to repair. They also differ in their brand equity.
The researchers examined how different factors affect phone values in the secondhand market. In general, they found that brand equity has more of an impact on extending product life than repairability. In general. Apple phones retained their value better.
"This work provides evidence that, despite wide advocacy for repairability, currently functional durability has, at best, a marginal impact on the economic life span and use‐phase duration of smartphones," according to the report. "In contrast, intangible product properties can affect economic life spans and therefore the environmental impacts products bear."
They made sure to note important limitations on their research. They didn't take into account devices that weren't ever resold but were, instead, held onto by consumers until their end-of-life. That could be the case for owners of highly repairable and upgradable modular phones, they note. It's also possible that consumers aren't widely aware of a specific device's repairability, so they're not able to consider that attribute when making purchases on the secondhand market.
"Because repairability scores are not commonly advertised, it remains unclear whether given sufficient information regarding product repairability and functional durability in general, economic life span of more functionally durable models would increase," they wrote.
One of the paper's authors, Marian Chertow, worked on a project that calculated U.S. landfill disposal of electronics is higher than estimates from the U.S. EPA. E-Scrap News wrote about that research last week.
Photo credit: somsak suwanput/Shutterstock
More stories about mobile devices