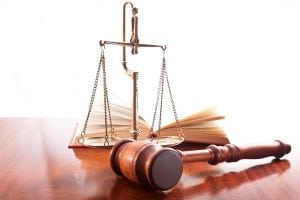 An upcoming federal trial will decide how much General Electric must pay for stymying competition in the repair market for its equipment. A jury previously awarded plaintiffs tens of millions of dollars.
A repair advocate said the dispute, which involves repair and resale of anesthesia gas machines, is relevant to the "right to repair" movement for consumer electronics.
"This case proves that repair monopolies are real, that manufacturers do create illegal tying agreements, and that antitrust law can restore competition to the marketplace," said Gay Gordon-Byrne, executive director of the nonprofit group The Repair Association.
The case is Red Lion Medical Safety et al. v. General Electric Company et al. It was filed in March 2015 in U.S. District Court for the Eastern District of Texas.
Seventeen companies that maintain, repair and refurbish GE anesthesia machines sued GE and Alpha Source, GE's sole distributor of parts for the machines. Some of the plaintiffs sell refurbished machines. In their lawsuit, they claimed the defendants violated federal antitrust laws by making it difficult or impossible for the independent service companies to maintain and repair GE machines. Specifically, they alleged GE's parts policy, training policy, software update policy and marketing communications violated the Sherman Act.
GE has about 80 percent of the U.S. market for anesthesia machines, according to the plaintiffs' complaint.
Recalculating damages
A jury trial was held in April 2017, and the jury found in favor of the plaintiffs by determining that GE and Alpha Source violated the Sherman Act. The jury awarded the plaintiffs $43.8 million. The amount was automatically tripled under federal law, bringing the total damages to $131.4 million. The plaintiff's attorneys issued a press release last spring highlighting their legal win.
GE filed post-trial motions to throw out parts of the jury's decision. That set off months of legal wrangling. In March 2018, Judge Robert Schroeder III issued a mixed ruling, rejecting some of the GE/Alpha Source's post-trial motions and granting others.
As a result of the judge's decision and subsequent negotiations, another jury trial will take place this fall. The trial will be held so that a jury can recalculate the damages, not re-examine whether GE and Alpha Source violated antitrust law.
Last month, Judge Schroeder scheduled jury selection and the beginning of the trial for Dec. 3, 2018.
'Right to repair' advocates cite case
Gordon-Byrne pointed to the limited ability of the court decision to affect the repair landscape for other products.
"The problem is that this victory is limited to a single product line from a single manufacturer. No one else has changed their policy as a result, not even GE," she said. "GE is still fighting against right to repair of other products, such as MRI machines, even when having lost this case."
She and other repair advocates are pushing state legislatures to pass what are dubbed "right to repair" bills, which force OEMs to provide to the public and independent repair shops the information, parts and tools necessarily to repair their devices. This year, legislatures in 18 states, including California, considered right to repair bills, but none has been enacted into law. Gordon-Byrne said she expects more states to consider the legislation in 2019.
Advocates of the bills are citing the Red Lion Medical Safety-GE case in discussions with legislators. Gordon-Byrne said they're citing it "as an example of how antitrust law applies but is the wrong tool for a general and widespread policy problem." She noted Red Lion Medical Safety is a member of The Repair Association (formerly known as the Digital Right to Repair Coalition), as are several medical equipment repair groups.
When contacted for comment on the case and its relevance to consumer device repair, the Consumer Technology Association (CTA) referred E-Scrap News to the Security Innovation Center (SIC), a nonprofit group partnered with CTA and other technology and digital security groups. A spokesperson for SIC didn't respond to a request for comment by deadline.
Photo credit: Taurus/Shutterstock
More stories about courts/lawsuits