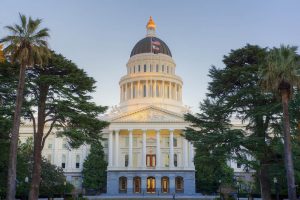 Right-to-repair legislation has shown up in many state legislatures this year. California is set to be next.
A Democratic member of the state Assembly, Susan Talamantes Eggman, will introduce the California Right to Repair Act. The legislation, similar to other right-to-repair bills around the country, would force electronics manufacturers to provide independent repair shops and individual consumers with the information, tools and parts necessary to fix their devices.
Electronics repair advocates hailed the news of the bill's introduction.
"The bill is critical to protect independent repair shops and a competitive market for repair, which means better service and lower prices," Kit Walsh, senior staff attorney with the Electronic Frontier Foundation, stated in a press release. "It also helps preserve the right of individual device owners to understand and fix their own property."
Some OEMs and manufacturer groups have lobbied against the passage of right to repair bills, citing disclosure of intellectual property, safety concerns and the risk of providing cyber criminals with sensitive information. The passage of even one bill could make information, tools and parts available everywhere, because they could easily be distributed from that right to repair state to other states.
Tim Sparapani, consumer privacy advisor for a new group called the Security Innovation Center (SIC), released a statement expressing concern about the California bill and others around the country.
"Laws and regulations should first and foremost protect consumers from bad actors," he said. "We are concerned that the proposed bill, written with the best of intentions, is laced with unintended consequences that could lead to the creation of more vulnerabilities for California consumers. While I respect the opinions of my fellow consumer advocates, the privacy and cybersecurity risks outweigh any potential benefits."
One repair advocate, Gay Gordon-Byrne of The Repair Association, recently wrote an In My Opinion piece for E-Scrap News taking aim at SIC and manufacturers' arguments that right to repair bills would help cyber criminals. The subject was also the topic of conversation during a session at last year's E-Scrap conference.
Seventeen other states that introduced similar legislation this year. They are: Hawaii, Illinois, Iowa, Kansas, Massachusetts, Minnesota, Missouri, Nebraska, New Hampshire, New Jersey, New York, North Carolina, Oklahoma, Tennessee, Vermont, Virginia and Washington.
Photo credit: Bobkeenan Photography/Shutterstock