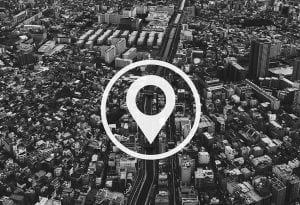 Another U.S. processor has disclosed it is using GPS trackers to monitor the downstream movement of end-of-life devices.
Michigan-based Schupan Electronics Recycling is working with Green Tracking Service to deploy and monitor the tracking devices, according to a press release from the processing company.
Schupan Electronics Recycling is part of Schupan & Sons, a family owned metals and plastics business with facilities in Illinois, Indiana, Michigan and Ohio.
"It is no longer good enough to only audit downstream vendor's paper trails for asset disposition. Anybody can do that, but we are not 'anybody'," Cory Pyscher, Schupan Electronics Recycling vice president and general manager, stated in the release. "Our clientele demands the highest level of environmental compliance along with full transparency and that is exactly what we deliver."
E-Scrap News first wrote about the launch of the Green Tracking Service in May. At the time, a different Midwest processor, Wisconsin-based Dynamic Lifecycle Innovations (previously known as Dynamic Recycling), was already using the Green Tracking Service. The service is provided by California firm Dennis Ward Enterprises (DWE).
A separate tracking service, called EarthEye, has been launched by the Basel Action Network (BAN). Dell and processor ERI are using the EarthEye service.
While EarthEye is openly available to OEMs, government agencies and nonprofit groups, only processors certified to BAN's e-Stewards certification are eligible to use the system. Schupan Electronics Recycling has facilities certified to the R2 standard but not e-Stewards.
Jim Puckett, BAN's founder and director, will speak about device tracking during a session at the upcoming E-Scrap Conference, which will be held Oct. 9-11 in New Orleans. Dennis Ward of DWE will take the stage as a moderator for a different conference session. At the conference, leaders from Dynamic Lifecycle Innovations, ERI and Schupan & Sons will all take the stage to present on a variety of topics.
Photo credit: Rawpixel.com/Shutterstock
More stories about EPR/stewardship