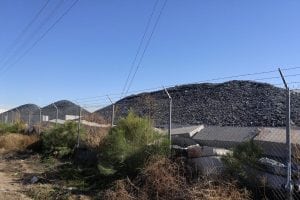 Readers demonstrated myriad interests last month, clicking on stories about CRT stockpiles, device tracking, a reuse marketplace, staffing changes at SERI and leaded glass legislation.
The list below shows our top stories published in June in terms of unique page views.
1 | New details emerge on Closed Loop stockpiles
Major CRT tonnages left behind by Closed Loop Refining and Recovery sit in warehouses in Arizona and Ohio as regulatory and legal action continues.
2 | Details on BAN's new device-tracking service
The Basel Action Network has launched a commercial tracking service to monitor e-scrap flows, and its first customer is an OEM that was lambasted by the watchdog group over exports two years ago.
3 | Reuse marketplace grabs major investment backing
An emerging retail sales outlet for refurbished phones, tablets and laptops has raised $48 million to help it expand.
4 | SERI announces new leader
The organization that administers the R2 e-scrap recycling standard has elevated Corey Dehmey to the executive director role. He replaces John Lingelbach, whose exit from the group was announced earlier this year.
5 | R2 and e-Stewards criticize Illinois CRT storage bill
Legislation supporting retrievable storage as a downstream outlet for CRT glass has advanced in Illinois, and certification standards organizations are concerned – one may even consider withdrawing its program from the state.