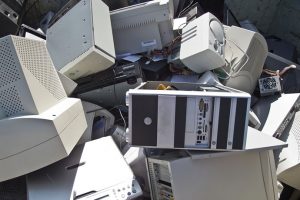 A Canadian province has received a positive reception for its electronics extended producer responsibility program, but collection volumes are trending lower than expected.
Pat McCarthy, CEO of Recycle New Brunswick, recently spoke during a radio interview with CBC News about the manufacturer-run program, which began collections in late March 2017. Recycle New Brunswick is the provincial regulatory body for the program, which is run by the Electronic Products Recycling Association (EPRA) stewardship group.
"The uptake has been very positive," McCarthy told his interviewer. "There's a little less than what we thought but it takes a while to get the word out that … you can recycle electronics."
Dozens of drop-off sites have been established across the Canadian province of 760,000 people.
More stories about collection