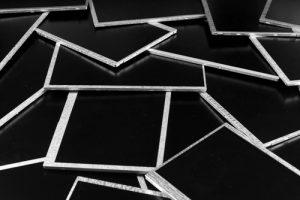 A group of Taiwanese developers has unveiled a recycling system to recover glass, indium and liquid crystal from LCD screens.
The system, which was announced this week by the Taiwan-based Industrial Technology Research Institute (ITRI), is said to separate liquid-crystal display (LCDs) screens into the three component materials.
Lu Chien-Wei, a researcher for ITRI, told E-Scrap News it could provide North American processors with a key recovery option when it comes to handling LCD screens.
"A large market such as North America is expected to generate hundreds of thousands of tons of LCD panel waste annually," Chien-Wei said. "This is a problem which must not be ignored."
LCD screens have been used since the early 2000s in a range of electronic products, including TVs, smartphones and tablets. While most of the concern related to handling earlier model LCD devices has focused on mercury-containing cold cathode fluorescent lamps (CCFLs), ITRI's project is aimed at recovering the heavy metals found in the screens of the devices, namely indium and liquid crystal.
According to an ITRI press release, the multi-step system crushes the glass, extracts and purifies the liquid crystal and removes and concentrates indium content. The equipment can handle up to three metric tons per day and produce up to $32,000 in revenue daily, according to ITRI. More than half of that revenue, however, is said to be found in glass, a hard-to-recycle commodity for U.S. e-scrap firms. Most of the rest is estimated to come from sales of liquid crystal, with only a small amount of revenue expected from selling recovered indium.
"Recycled glass in the U.S. currently has little to no value, therefore, government's support is expected to make LCD recycling solution successful," Chien-Wei said.
Billy Johnson, the chief lobbyist at the Institute of Scrap Recycling Industries (ISRI), told E-Scrap News one obstacle could be finding downstream markets for the separated materials.
"The technology to recover it isn't the issue – the issue is if there isn't a downstream market for the recovered material, the technology will not be deployed," Johnson said, also noting that the LCD stream might not be substantial enough to drive U.S. processors to invest in the technology.
To date, one processor, Fortune Group, which has multiple R2-certified facilities in the U.S., has opted to invest in the technology, according to Chien-Wei. While Fortune Group did not respond to a request for comment, ITRI's Chien-Wei said Fortune Group invested $2.5 million to acquire the system for use in the U.S.
A pilot system operated by ITRI costs about $2,000 to operate per ton of LCD panels, Chien-Wei said. In a day, the system recovered three kilograms of liquid crystal, 750 grams of indium and about 2,550 kilograms of glass.
More stories about flat-panel displays