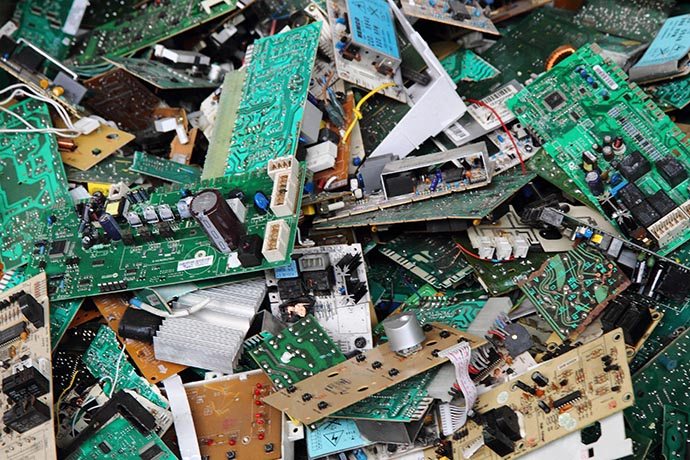 Japan's Mitsubishi Materials is planning to invest over $100 million to boost its global e-scrap processing footprint.
The investment will see the firm spend up to $107 million in several new facilities in Japan and one in the Netherlands, according to a report from Nikkei Asian Review. The company is part of the Mitsubishi Group.
The new plants aren't expected to open until 2021, but will reportedly boost the company's annual processing capacity of precious metals by 40 percent.
Hisashi Tateyashiki, the general manager of Mitsubishi Materials' e-scrap business, discussed the company's growing operations at last month's E-Scrap 2017. Tateyashiki said "in all parts of the world e-scrap generation will increase" and that the company was primed to take advantage of the opportunity.
"Mitsubishi Materials will follow the global trend and keep developing technology," Tateyashiki said, noting processing capacity will leap to 230,000 metric tons by 2025.
Tateyashiki said the company currently operates two e-scrap facilities in Japan. A facility in Naoshima has an annual processing capacity of 110,000 metric tons per year and a smaller site in Onahama can process about 30,000 metric tons per year.  Those facilities currently recover gold, silver, platinum and palladium. They also recover copper, a base metal.
The report from Nikkei Asian Review noted the new Japanese plants will be added to the company's existing operations in Naoshima.
Bloomberg View journalist Adam Minter recently explored the growth of Japan's recycling industry, including Mitsubishi's massive investment, in connection to China's increasingly stringent policies on importing recyclables from other countries. China has long been a destination for Japan's recyclables, leading Japan to prioritize building its domestic processing capacities.
Investment in precious metals operations in North America has also seen a noticeable uptick of late. In June, E-Scrap News reported on EnviroLeach's efforts to build processing plants in Canada and the U.S., while Blue Oak Arkansas has begun recovering metals from printed circuit boards.
More stories about metals