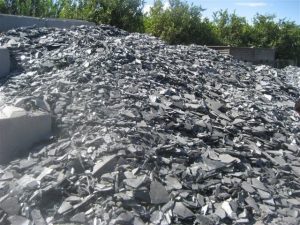 Stories on the disposition of CRT glass in California and a legal battle over a battery fire drew our readers' attention last month.
The list below shows our top stories last month in terms of unique page views.
1 | Landfilling CRT glass becomes the norm in California
Firms active in California's electronics recycling program increasingly turned to landfill disposal for CRT material in 2016.
2 | E-scrap battery fire leads to lawsuit
A trucking company is suing two electronics recycling firms and a logistics provider, claiming they were responsible for a battery explosion and fire that injured employees and damaged property.
3 | Arrests and delays mark first weeks of 'second Green Fence'
China's recent crackdown on imports of e-scrap and other materials has exposed smuggling operations, led to dozens of arrests and resulted in the confiscation of more than 22,000 tons of material.
4 | HP discloses recycling vendors in bid to inspire transparency
HP Inc. has joined two other electronics manufacturers in publicly identifying the recycling companies it contracts with to handle material.
5 | NAID: personal data abounds on 'wiped' devices
The largest probe to date of used devices supposedly scrubbed of their data found that 40 percent still retained some amount of personal information.