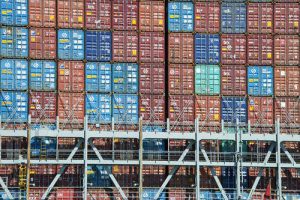 A smuggling crackdown in China is causing headaches for U.S. companies that recycle plastics recovered from electronics.
Steve Wong, executive president of the China Scrap Plastics Association, said the National Sword initiative is having a "profound impact" for e-scrap processors in the U.S.
"Most of these scraps are contaminated with foreign waste," Wong said. "Thus far I have heard nobody would risk importing e-plastics into China to avoid the trouble of being investigated."
Wong added that "there are thousands of containers stuck in Hong Kong."
China's National Sword initiative was first reported last month as a yearlong effort to bolster inspections of containers entering the country. The effort, which mirrors a similar government crackdown in 2013 known as the Green Fence, has been said to be targeting a wide range of imported recyclable materials from the U.S. and other countries.
For years, processors in the U.S. have relied on China as a landing spot for plastics found in electronics.
The material often has nominal value, and domestic e-plastics markets are slim.
One company that sends e-plastics to China is Wisconsin-based processor Dynamic Recycling. Scott Hunter, the vice president of purchasing at Dynamic, said the company has started feeling the impact of National Sword in two ways: Brokers are paying less for the material, and port slowdowns have led to a shortage of shipping containers.
"Plastic brokers are factoring in additional freight costs in all of their purchases because they are almost guaranteed to have containers held up by Chinese customs so their purchase price is driven down," Hunter explained. "Additionally, a lot of containers are being held in China due to customs clearance issues. Supply of containers go down, demand goes up, and prices of containers go up as well."
Jim Fei, owner of plastics broker Baycrest International, routinely ships e-plastics to China, and he says he has found markets for the material, although slowdowns are being felt.
"We are still moving a lot of e-plastics to customers in China," Fei said. "There are backups and slowdowns at the ports due to the inspection process, but our processors are still taking e-plastic. The only material that may have a problem is the shredded e-plastic with circuit boards contamination."
Tom Bolon, the president of Columbus, Ohio-based Novotec, told E-Scrap News he believes longstanding relationships with brokers mostly enabled his firm to dodge any major slowdowns.
"We have not experienced any issues or slowdown as far as I have been told," Bolon said.