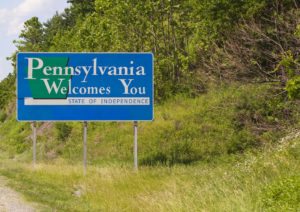 Problems with Pennsylvania's e-scrap program continue to grab headlines as local programs restrict or halt collections.
E-scrap recycling companies participating in the state's extended producer responsibility program say manufacturers aren't paying them enough to recycle collected materials. The Morning Call reported on the ramifications, which include York County halting collections and the inability of Philadelphia and four neighboring counties to find a recycling contractor since 2014.
The York Daily Record reports the halt in collections in York County has resulted in a glut of scrap taken to Best Buy, including some dumped behind the building.
E-scrap recycling companies receiving manufacturer subsidies aren't allowed to charge residents, so some are refusing to accept material. Others are charging, including one company charging up to $50 to consumers dropping off TVs.
Pennsylvania state officials have been aware of problems with the current law for some time.
Other states, including New Jersey, Illinois and Minnesota, have considered or implemented changes to their programs after encountering similar funding shortfalls. New Jersey's Senate is scheduled to vote today on a bill that would require manufacturers to pay to recycle all e-scrap collected in the state. The General Assembly has already approved the bill.
Some stakeholders are advocating for changes to Pennsylvania's law.