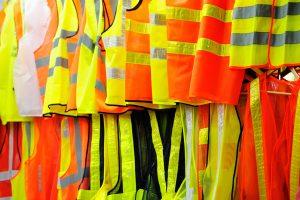 Waste and recycling collection deaths increased substantially in 2018, despite coordinated campaigns to reduce industry fatalities.
After reporting 23 collection worker deaths in 2017, the Solid Waste Association of North America (SWANA) this month announced that 42 collection workers died on the job in 2018. This increase, marking an 83 percent rise in fatalities, is "not acceptable," SWANA said in a release.
Overall, 59 waste and recycling industry workers died on the job in 2018, up from 40 the prior year, according to SWANA.
Collection was, by far, the most fatal sector of the waste and recycling industry last year. Landfills operations represented the second most deadly, with eight recorded employee deaths last year. Three workers died on the job in MRFs, two in transfer stations and four in all other types of incidents.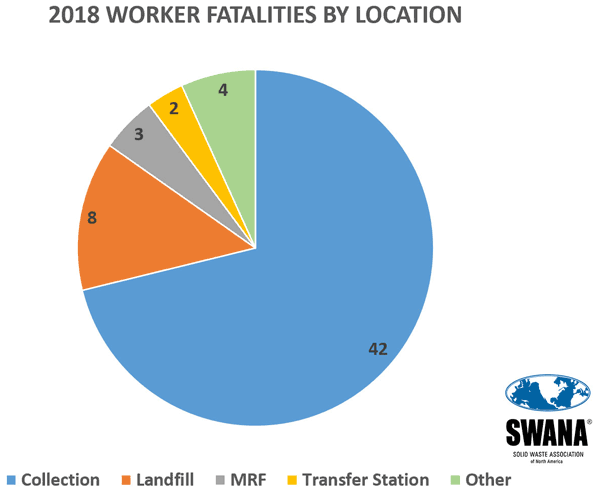 "Several factors likely contributed to the increase in solid waste worker fatalities in 2018, which were concentrated in collection," said David Biderman, executive director and CEO of SWANA, in a statement to Resource Recycling. "First, the economy strengthened last year, which meant both more waste to collect and more cars on the road. Second, motorists continue to hit and kill collection employees with tragic frequency."
Biderman added SWANA doesn't have a breakdown of waste versus recycling industry fatalities but may have that information in the future.
Workplace deaths in the waste and recycling industry have fluctuated in recent years, but even within the ups and downs from year to year, the 2018 SWANA figure is still high.
SWANA and the U.S. Bureau of Labor Statistics (BLS) both report workplace injuries and fatalities for the waste and recycling industry. The numbers are typically close to each other but vary to some degree, because they don't always draw from the same dataset. For instance, SWANA reported 23 collection deaths in 2017, and BLS found 32 that year (the agency initially reported 30 but revised the figure with new information, a spokesperson confirmed to Resource Recycling).
The BLS-reported waste/recycling collection fatalities since 2011 are as follows:
2011: 33
2012: 26
2013: 36
2014: 40
2015: 36
2016: 33
2017: 32
BLS won't report 2018 fatality figures until later this year.
Photo credit: By Trial/Shutterstock
More stories about industry groups