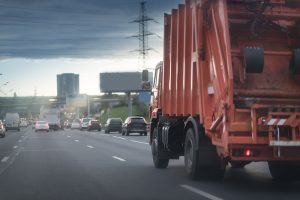 Collection-related fatalities made up nearly two-thirds of all waste and recycling industry deaths last year, according to figures from the Solid Waste Association of North America.
Waste and recycling industry deaths totaled 38 last year, according to the numbers from SWANA. Collection-related deaths made up 23 of those. The federal Bureau of Labor Statistics (BLS) reported 31 collection-related deaths in 2016.
BLS won't report its 2017 data until late this year, but if it is on par with SWANA's figures, collection deaths would be down more than a third. However, David Biderman, SWANA's executive director, noted that SWANA's data does not necessarily include all of the fatal incidents reported to agencies such as the BLS or Occupational Safety and Health Administration.
"Typically, there are a number of such incidents in the BLS data that we are not aware of," Biderman said in an email. "So I would be very cautious about comparing the BLS 2016 data to SWANA's 2017 data."
SWANA reported two MRF deaths in 2017, and BLS reported one in 2016. Fatalities in the MRF sector have declined from three in 2015.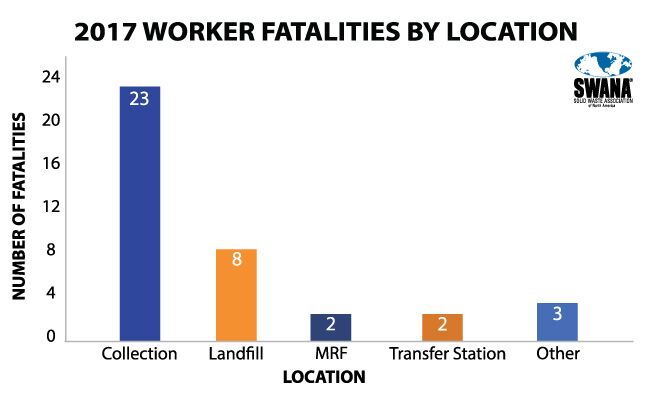 Last year, besides collection and MRF fatalities, there were two at transfer stations, eight at landfills and three in any other category.
"We need to do a better job of communicating to front line workers the importance of wearing safety belts while in the truck, lockout-tagout, and backing carefully, in order to mitigate the risk of preventable accidents," Biderman said in a statement.
Photo credit: MakDill/Shutterstock
More stories about data