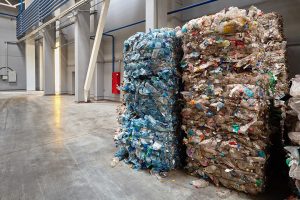 China consumed more U.S.-generated scrap fiber than any other country in January. Meanwhile, on the plastics side, U.S. exports hit a 14-year low.
14-year low for plastics
Overall, the U.S. exported 121.5 million pounds of scrap plastic in January. That's the lowest single-month export volume since January 2005, trade records show.
The January figure is down nearly 25 million pounds from December. And it's a 42 percent decline compared with January 2018. That puts the recent data in line with the full-year 2018 trend. In 2018, U.S. scrap plastics shipments were down 35 percent from 2017.
The largest importers of U.S. scrap plastic in January were Canada (27.7 million pounds), India (25.0 million), Hong Kong (14.0 million), Mexico (6.7 million), Malaysia (6.6 million), South Korea (6.2 million), Indonesia (6.1 million), Thailand (5.6 million), Taiwan (4.4 million), Turkey (3.8 million) and China (2.4 million).
India, which brought in 21 percent of exported U.S. plastic and was the second-largest importer of the material in January, recently announced a plan to eliminate scrap plastic imports altogether beginning at the end of August.
Paper remains steady
Recovered fiber exports were within 2 percent of their January 2018 weight, indicating relative stability year over year. Overall, the U.S. exported 1.6 million short tons of recovered fiber in the first month of the year.
OCC made up 63 percent of fiber exports, and mixed paper represented 13 percent.
China continued its position as the largest buyer of U.S. recovered fiber, bringing in 532,000 short tons, or 33 percent of all U.S. fiber exports. Still, that's substantially less than the 774,000 short tons the country imported in January 2018. The recent number is in line with reports that China has slowed its fiber imports in the first part of 2019, despite issuing import permits for large volumes early in the year.
Other major buyers in January were India (227,000 short tons), Indonesia (169,000), Mexico (166,000), South Korea (122,000), Canada (92,000), Taiwan (66,000), Vietnam (65,000) and Thailand (56,000).
(Click charts to view at full size in a new browser window.)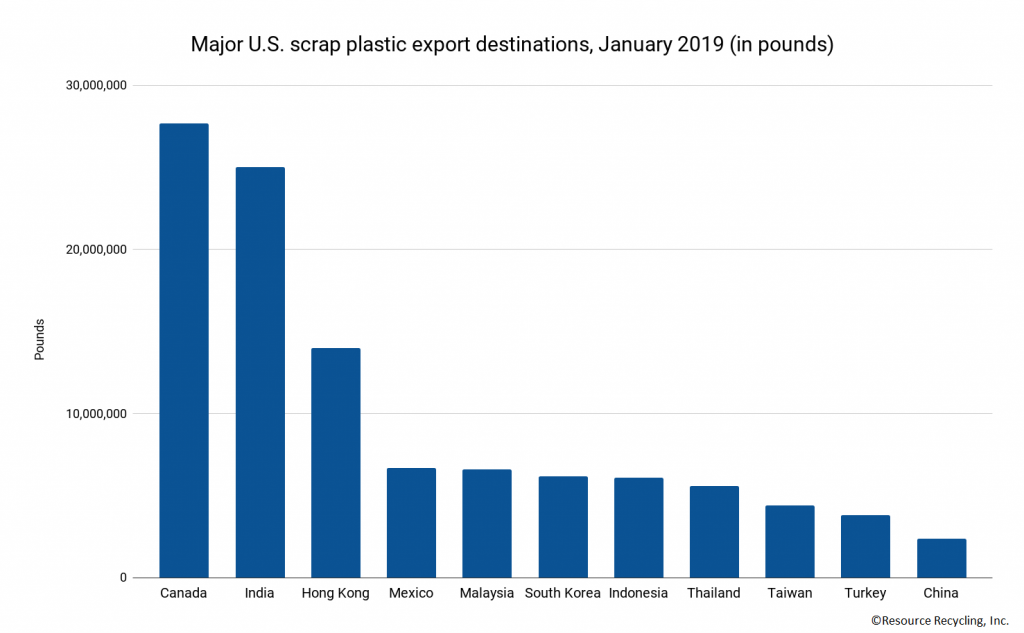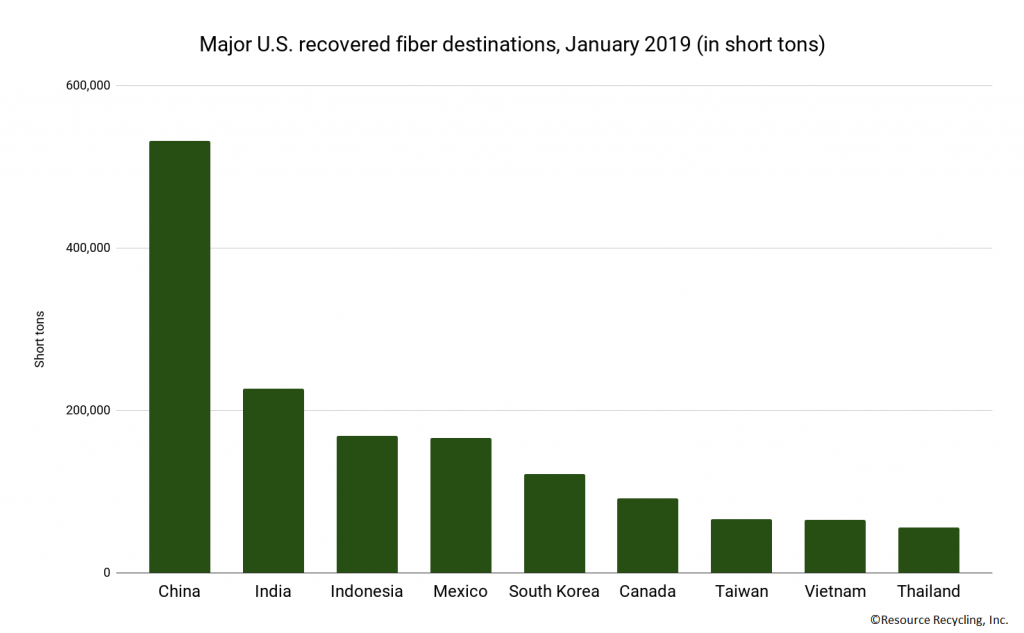 Photo credit: By RYosha/Shutterstock
More stories about exports