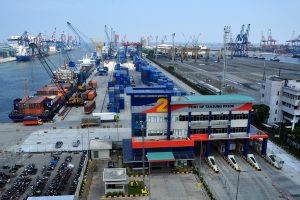 After announcing stringent recovered paper import restrictions set to take effect this week, Indonesian officials changed course and postponed the rules indefinitely.
Indonesian inspection company KSO Sucofindo-Surveyor Indonesia sent a letter to customers on March 22, outlining increased inspection and bale quality requirements for recovered fiber shipments. According to the letter, the government initially planned to implement the restrictions on April 1.
The letter said Indonesian customs agents would begin inspecting 100 percent of shipments. That policy was first announced a year ago, but recently authorities have been inspecting just 10 percent of incoming loads.
Additionally, the Indonesian regulatory changes laid out a 0.5 percent contamination threshold for recovered paper imports, putting the country in line with China's aggressive inbound quality rules.
However, in a March 29 follow-up Sucofindo letter, reviewed by Resource Recycling, the inspection agency wrote that the guidelines have been "approved to be postponed in advance until further notice." The letter goes on to specify that inspections will continue to be limited to 10 percent of incoming loads.
Dan Gee of recovered fiber consulting firm Moore & Associates said he spoke with multiple industry contacts who confirmed the policies have been delayed. "No new implementation dates are known at this time," he said.
Although it's unclear why the government initially moved to quickly enact the policies, sources said the announcement received swift push-back from industry stakeholders. Whatever the reason for the postponement, the move was hailed by industry stakeholders as a welcome development to allow more adjustment time.
"A week was ludicrous and totally unworkable," said Simon Ellin of the U.K.-based Recycling Association.
Indonesia has become a larger destination for U.S. exports and was the third-largest importer of U.S. recovered paper in January, the most recent month for which figures are available. The country brought in 169,000 short tons of U.S. recovered fiber in January, up from 69,000 short tons a year earlier. Indonesia was behind only India and China for U.S. paper imports during the first month of 2019.
If the stringent policies are in fact enacted in the future, the result could be more turmoil in U.S. recycling markets.
"It would further depress prices. It would make it even more difficult to market mixed paper," said Rob Barnwell, a paper buyer for scrap broker Kousa International. "It's very, very hard to get single-stream curbside material down to one-half of 1 percent; the sorting costs go up exponentially."
Indonesia is the second country to recently dial back aggressive import restrictions. The Indian government last month announced an immediate ban on scrap plastic imports, before delaying the regulation to August.
Photo credit: dani daniar/Shutterstock

More stories about exports