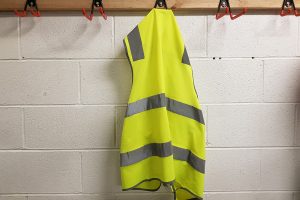 Waste and recycling industry safety has received elevated attention in recent years as injuries and fatalities have risen. Despite collaboration and the heightened focus, the numbers show little improvement.
"You would think with all of this activity and all of these relationships that the safety performance of the industry is great and probably getting better," said David Biderman, executive director of Solid Waste Association of North America (SWANA). "You would be incorrect."
SWANA recently hosted a webinar highlighting the state of safety. It featured multiple experts with tips on moving the waste and recycling industry off the list of deadliest jobs. The presentation came shortly after SWANA announced industry-related fatalities remain high in early 2019.
Statistics vary but show poor safety performance
Despite state Slow Down to Get Around laws and federal Electronic Logging Device mandate, fatality figures are moving in the wrong direction, Biderman said. Collection is currently the fifth deadliest job in the U.S. For reference, waste collectors carry a higher fatality rate than police officers and firefighters.
After a significant decade-long decline in deaths leading up to 2009, the fatality rate increased markedly, Biderman said. The federal Bureau of Labor Statistics (BLS) tracks deaths and publishes figures each year, and the 2017 BLS report showed 32 collection deaths, six deaths at landfills and four fatalities at MRFs.
But Biderman added that the federal government is likely not aware of all fatalities in the industry. For example, BLS counts temporary waste collection workers in a separate category specifically for temporary workers, meaning injuries and fatalities in that sector are not factored into the industry total.
In its most recent report, BLS indicated that MRF injuries significantly increased in 2017. However, BLS cautioned that it does not have sufficient data to determine whether the noted increase is "statistically meaningful," Biderman added.
SWANA tracked a relatively similar fatality count as BLS for 2017, noting 40 worker deaths.  Additionally, SWANA tracks deaths of members of the public who are killed in incidents involving the waste sector, most of which are vehicular accidents. In 2017, the group tallied 95 third-party deaths, an increase from the previous year.
A disproportionate number of fatalities are occurring at small, private-sector companies, Biderman said. Outreach to that sector can be more difficult, particularly because there is a higher rate of companies that are not industry association members, Biderman said.
Tactics to reverse trend
On a larger scale, employers should look at their own facility safety records and identify patterns, Biderman said. Doing so provides direction on the safety priorities.
Visual aides are key when conducting safety outreach, Biderman said, and are particularly effective at grabbing attention during worker safety meetings.
"If a picture says a thousand words, a video is worth a thousand pictures," he said.
Biderman was joined on the webinar by experts in vehicular and facility safety.
Ed Devries, Hamilton, Ontario project manager for the city's waste collection department, described the results his department has experienced by implementing in-truck cameras. These cameras are triggered by specific driving behaviors, such as sudden braking or rapid acceleration, and can also be turned on manually by the driver.
From July 2015 to May 2018, the city witnessed a 72 percent decrease in collection incidents, Devries said. And for the events that occurred, the department observed a 74 percent decrease in incident severity — each incident is scored based on the specifics of what happened.
Hamilton has also used data to implement specific driving practices. For example, one campaign targeted following distance for collection vehicles, after receiving some statistics from a company providing drive cameras.
"If you're driving a vehicle and you're following with less than two seconds distance from the car in front of you, you're 4.8 times more likely to be involved in a collision within the next six months than if you had a greater-than-two-second driving distance," Devries said.
Kasem Cornelius, operations consultant for Blue Ridge Services, a consulting firm, spoke to safety in MRFs and other facilities. He described surveys indicating that 90 percent of solid waste facilities do not have safety planning documents in place or up to date. As such, adopting a plan and keeping it current is a key step facilities can take to improve safety records.
And he noted that lesser incidents, such as minor injuries, should not be ignored. They can be a harbinger of future safety problems.
"When we don't properly address these at-risk behaviors and these near misses that are occurring every day, those unchecked behaviors are what lead to the medical incidents, lost time and fatalities," Cornelius said.
Photo credit: Gilyi Rung/Shutterstock
More stories about industry groups