In 2021, major brands increased their use of recycled material and cut back on "problematic plastics," but the amount of plastic they put on the market grew by over 5%, according to the World Wildlife Fund.
The World Wildlife Fund's ReSource: Plastic program released its third annual report, "Transparent 2022," which explored the plastic usage of members such as Amcor, Colgate-Palmolive, McDonald's Corporation, The Coca-Cola Company and CVS Health.
Year-over-year findings included "positive incremental improvements across aspects of their supply chains," a press release noted, including an overall reduction of small plastics such as utensils, coffee stirrers and straws by 1,500 metric tons and a 35% increase in the use of recycled content.
Taking a look at the bigger picture, recycled content use increased from 343,000 metric tons in 2019 to 559,000 metric tons in 2021, the report found. Recycled content is now 10.2% of members' aggregate portfolio, up from 8.0% in 2020.
About 33% of the recycled content was reported in North America, 29% in Latin America and the Caribbean and 26% in Europe and Central Asia, the report noted.
"In the past year, ReSource Members have taken critical actions to support the wide scale adoption of reuse systems," the press release noted.
However, the brands also increased the total tonnage of plastic produced by 5.3% in 2021.
About 4.83 million metric tons of plastic were sold by members to retailers and consumers or discarded in house in 2021, and 2.37 million metric tons were sold business to business, the report stated, with the caveat that when plastic footprints are aggregated across members, there's potential for double counting of plastic sold between members.
Based on WWF's waste management model, 34% of that plastic footprint was recycled, 9% incinerated, 43% landfilled and 15% mismanaged, the report noted.
The percentage of virgin plastic used decreased from 90.6% in 2019 to 87.1% in 2021, but the tonnage increased by about 35,300 metric tons because of an increase in overall tonnage.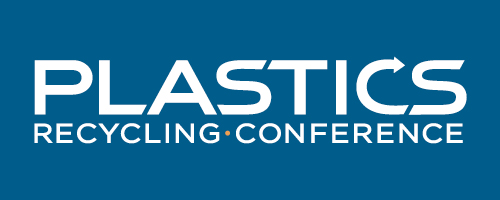 The findings are similar to those that the Ellen MacArthur Foundation announced in November.
Erin Simon, vice president and head of plastic waste and business at WWF, said measurement and data sharing are "critical first steps" and praised members for "taking their plastic waste footprint seriously and being transparent about how they are working to address it."
"The next, more challenging step is ramping up the pace of progress," Simon said. "This will be difficult but it's still very possible to meet our goals. The investments we're seeing beyond the supply chain are a good example of the ambition I want to see in all areas."
WWF launched ReSource in 2019 with the goal of getting 100 companies to prevent up to 50 million metric tons of plastic waste.
David Clark, vice president of sustainability at Amcor, said the findings of the report "reflect the need to continue developing effective waste management infrastructure and public policy to ensure valuable materials remain in the economy and out of the environment."
Lisa Morden, vice president of safety, sustainability and occupational health at Kimberly-Clark, said in the press release that while the company's growth and supply chain challenges have created "headwinds to advancing our plastic footprint reduction goals," it still doubled the percentage of recycled content in its plastics packaging and is moving to more sustainable materials and processes.
Starbucks launched more than 20 trials of reusable and returnable cup programs around the world, reduced the plastic in its hot cups by 25% and is working with supply chain partners to improve access to food grade recycled resins, Michael Kobori, chief sustainability officer, noted.
"We still have work to do to meet our goals and decouple our plastic usage from our business growth," Kobori added. "We are excited to unlock reusable cups for our customers to lead us into the circular economy of the future."
A version of this story appeared in Plastics Recycling Update on January 3.
More stories about brand owners