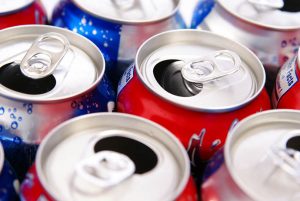 Novelis, one of the world's largest buyers of recovered aluminum, continues to increase its consumption of the material.
During the 2018 fiscal year, Novelis took in 1.82 million tons of recycled aluminum, or 57 percent of its feedstock, according to a filing with the U.S. Securities and Exchange Commission. That's up from 55 percent in 2017, which itself was up from 53 percent the year before.
Novelis, which is owned by India-based metals company Hindalco Industries, makes flat-rolled aluminum products for food and beverage cans, automobiles and other markets. It has 24 manufacturing operations on four continents, with recycling operations in 11 of those plants.
In North America, its plants in Greensboro, Ga.; Berea, Ky.; and Oswego, N.Y. recycle UBCs and automotive scrap.
The company consumes primary aluminum in the form of sheet ingot, standard ingot and molten metal. Its recovered aluminum comes from UBCs, end-of-life vehicles, buildings, production scrap and other sources.
Over the years, Novelis has steadily increased its usage of recycled aluminum, which is cheaper than virgin metal. The percentage of recycled content in its products was 33 percent in 2011.
During fiscal year 2018, Novelis had sales totaling $11.5 billion, a 20 percent increase year over year. According to a press release, the increase was driven by higher prices for its products, record shipments and greater sales of premium products.
A bigger percentage of the company's products is being sold into vehicle markets.
Earnings for Novelis were also up for the year. Earnings before interest, tax, depreciation and amortization totaled $1.22 million, up 12 percent year over year.
Photo credit: Kathy Burns/Shutterstock
More stories about metals