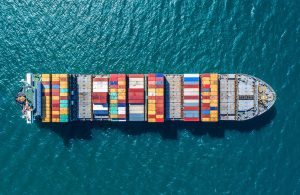 Industry experts say numerous recovered plastics processing facilities are popping up worldwide, as the global market shifts away from shipping raw material into China.
Plastics processing plants are launching in Southeast Asia and elsewhere, including the U.S. on a smaller scale. Paper mills have been slower to adjust, but observers say those investments are also coming.
In a recent webinar, Hamilton Wen of scrap broker Newport CH International noted scrap processing has been a huge industry in China, employing hundreds of thousands of workers. He said a portion of the companies will likely go out of business due to the new scrap import restrictions.
"But the other half are looking, 'Where else can we do this?'" Wen said during the webinar, which was hosted by the Municipal Waste Management Association. "Within the next six months, a year, you're going to see a lot of stuff come on-line. A lot of it already has … . If you go to Malaysia, Vietnam, Thailand right now, there's just tons of Chinese people setting up factories."
Those countries have increased their imports accordingly over the past year. Plants in countries such as the U.S. and Australia may take longer to start up due to regulatory processes, Wen added.
Material differences
Besides geography, there's also a difference in new facilities by material type. The investments in U.S. processing have been in the plastics realm, with few new paper investments announced. Wen chalked it up to a difference in capital start-up costs for paper versus plastics facilities.
"It takes so long to set up a paper mill. It's a huge investment," he said. "You're talking at least two years."
In an email interview with Resource Recycling, Bill Moore, a recovered fiber consultant with Moore & Associates, said he agreed that capital costs are a factor in the lack of additional recovered paper processing capacity. But if mills convert to using recycled content rather than virgin fiber, they can absorb substantial volumes of mixed paper.
"I believe that major paper mill modifications to use more mixed paper can be orders of magnitude higher than plastics re-processing lines," Moore said.
Moore noted he has spoken with stock preparation equipment representatives, and "they are all getting inquiries on mixed-paper processing lines. We'll probably see some announcements soon."
Rather than expansions, there have been several major paper mill closures since the Chinese restrictions began to ramp up. But Moore said the majority of the closures have been in the graphic paper sector, which he said is not a great candidate for additional mixed paper usage, and that other sectors are in a growth pattern.
"Yes, some shutdowns have been paperboard, but the containerboard side of the business is expanding," he said. "And those mills could use [recovered mixed paper]."
Pratt Industries provides a key example of that trend. In late 2015, the company opened a $260 million mill in Indiana primarily consuming mixed paper. Most recently, the company said it plans to construct a mill in Ohio that will take in mixed paper, OCC and double-lined kraft paper, and will produce recycled linerboard and corrugated medium. The company is the largest consumer of mixed paper in the U.S.
Pricing, Moore said, will play a major role in how and when new mixed-fiber investments come to fruition.
"A key issue is how long will a wide gap between OCC and [mixed paper] exist," Moore wrote. "And would someone invest $10 million when it is possible China would change their minds (however doubtful that may be)."
Domestic projects to come
Chinese recycling executives see a promising outlook for more Asian investments in the U.S.
Representatives of the China Scrap Plastics Association (CSPA) visited 18 companies and industry associations in six U.S. states after the Plastics Recycling Conference in Nashville, Tenn. in February. During those meetings, the group gained an understanding of the "big picture" of the U.S. recycling industry, said Harry Lee, business development manager for CSPA.
"Some of our members have already begun negotiations with local businesses on expanding the re-processor plants," Lee said. "I believe we can see the results at the end of 2018."
He added that the federal tax reform passed in December provides an incentive for Chinese companies to choose the U.S. when looking for investment opportunities.
"Our members who are planning to invest in America welcome this move," Lee said. "Some may lean more to America as they need an alternative place for their investment."
As for the other areas in the running for Chinese money, South and Southeast Asia have risen to the forefront. Besides talking with companies, "we are also watching closely how the Southeast Asian governments react to this trend and advise our members to follow the local laws," Lee added.
CSPA has so far conducted five tours of Southeast Asia, but it also has plans to visit Japan, Taiwan and European countries. The group is monitoring Bangladesh, India and Pakistan as areas of interest, as well.
China's import restrictions and their ripple effects worldwide will be a major topic of discussion at the Replas2018 conference, which will be held April 21-22 in Shanghai. The conference, which CSPA helps organize, is hosted by the China Synthetic Resin Association (CSRA).
Photo credit: MAGNIFIER/Shutterstock
More stories about markets